While most of the people know Rohanpreet Singh as the husband of famous Bollywood singer Neha Kakkar, there's more to his life journey than just that. Before tying the knot with Neha Kakkar, he had established himself as a celebrated Punjabi singer. Here, we take a detailed look at key aspects and elements of the life of Rohan Preet Singh.
Early Life and Family Background of Rohanpreet Singh
Rohanpreet Singh was born on 1st December 1994, in a middle-class Sikh family in Patiala, Punjab. His father, Gurinder Pal Singh, worked for the Punjab State Electricity Board, while his mother, Daljeet Kaur, was a housewife. Amanpreet Kaur and Rashminder Kaur are his older sisters. Shri Guru Harkishan Public School in Patiala, India, was where he received his education.
As both his father and uncle were good classical singers and composers, Rohan Preet found himself closer to music at an early age. He began singing after receiving huge inspiration and encouragement from the family.
In the year 2007-08, Rohanpreet Singh competed in the Saregamapa Lil Champs and finished as first runner up. Rohanpreet Singh's Lil champs success inspired him greatly, and he then began taking singing lessons at the age of three.
Since the age of 4, Rohan has been wowing the audience on stage and in prominent singing reality shows on Indian television. In 2018, he launched his debut solo song, which drew even more attention. He then raised to prominence with his amazing performance in 'Rising Star – Season 2', the famous Indian singing reality TV programme.
Rohanpreet Singh has millions of TV fans and tens of thousands of followers on famous social networking platforms because of his remarkable acting talent and beautiful looks. The actor has a great relationship with his family and frequently posts wonderful photos of them on his Instagram account. He has made his family proud by becoming one of the world's most well-known vocalists.
Rohanpreet Singh's fan-following includes 3.9 Million Instagram followers and 23.7K YouTube subscribers. To measure his success as a talented young Indian male singer on Indian TV and social media, you should know that Rohanpreet Singh was the runner-up in the finale of Rising Star – Season 2.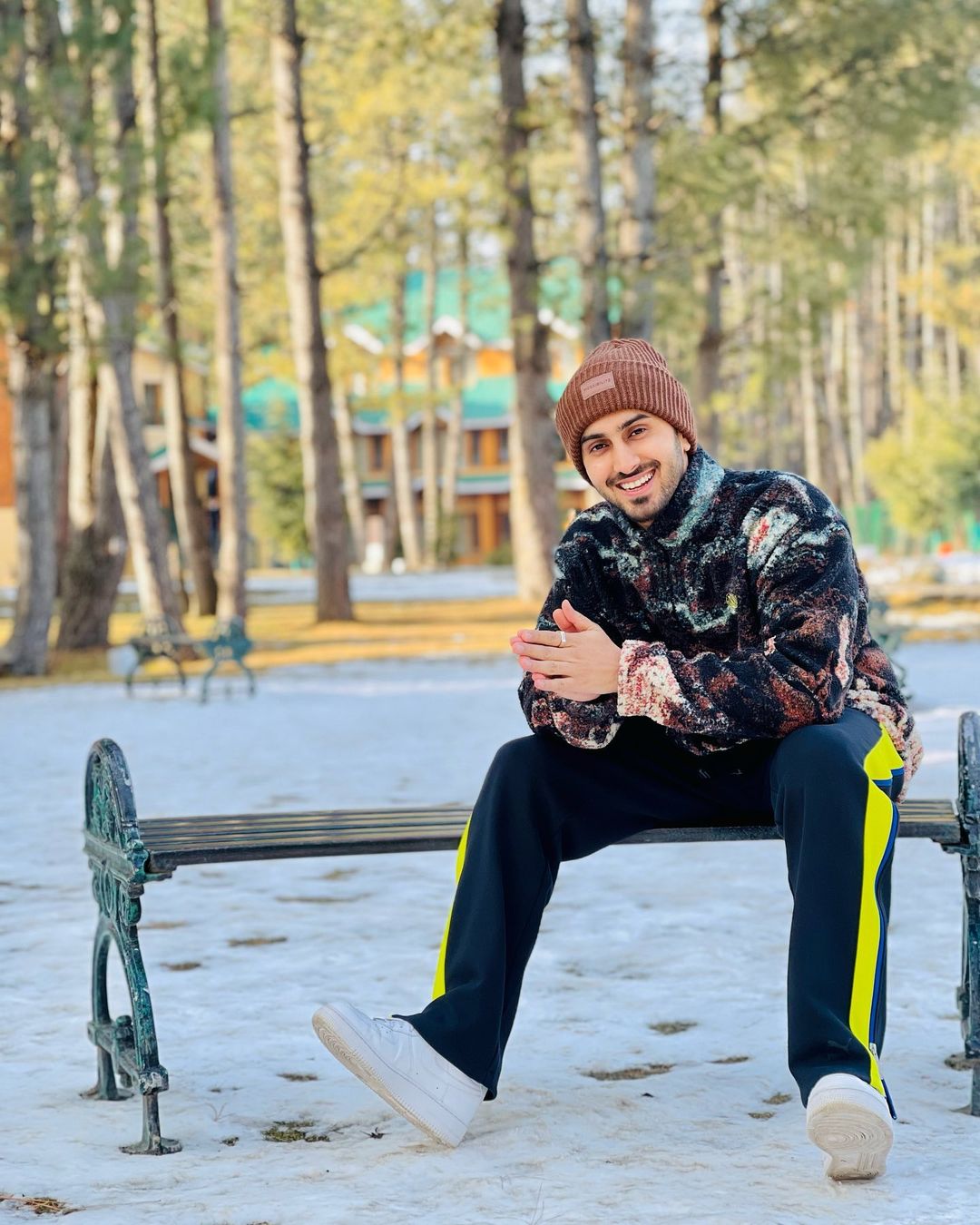 The ever-intriguing Neha Kakkar Rohanpreet Singh story!
Neha had mentioned in one of her social media posts that Rohanpreet was her first love. While that is a sweet thing to say to your spouse, the reality is a bit different. Rohan and Neha were coworkers before they fell in love.
The two collaborated on a song called Nehu Da Vyah and actively promoted it on social media. The tender romantic tune was what sparked interest in their connection and revealed their amorous involvement.
As mentioned above, both of them met over Neha Kakkar's song Nehu Da Vyah. Given the spicy gossips around them, the hashtag #NehuDaVyah, began to trend on Twitter and Instagram.
With the two getting closer, talks and gossips were triggered regarding Neha and  Rohan Preet Singh age difference. Neha, 32, proved that age is just a number by marrying a man who is seven years her junior. According to her, one need not look at superficial characteristics like age to see how much they love and cherish their partner.
In the middle of all the emerging rumours, the duo eventually broke their silence and revealed their relationship on social media. After denying or keeping their relationship under wrap, the couple even released photos from when Neha met Rohan's parents.
Neha Kakkar and Rohan Preet Singh further disclosed about their engagement on a video upload, and that they were getting ready to take their wedding vows in the following days.
Neha and Rohanpreet had a dream wedding that kept on trending on Instagram like crazy for a long time, from that initial viral video through five elaborate events to commemorate their relationship. Almost every newspaper and tabloid gave big space to the 'neha kakkar weds rohanpreet singh' headline.
Rohanpreet Singh – Net Worth Estimates
Rohanpreet Singh's net worth is estimated to be around $2 M. Although Rohanpreet Singh's exact net worth is still unknown, he is earning well given some big singing and acting projects in hand.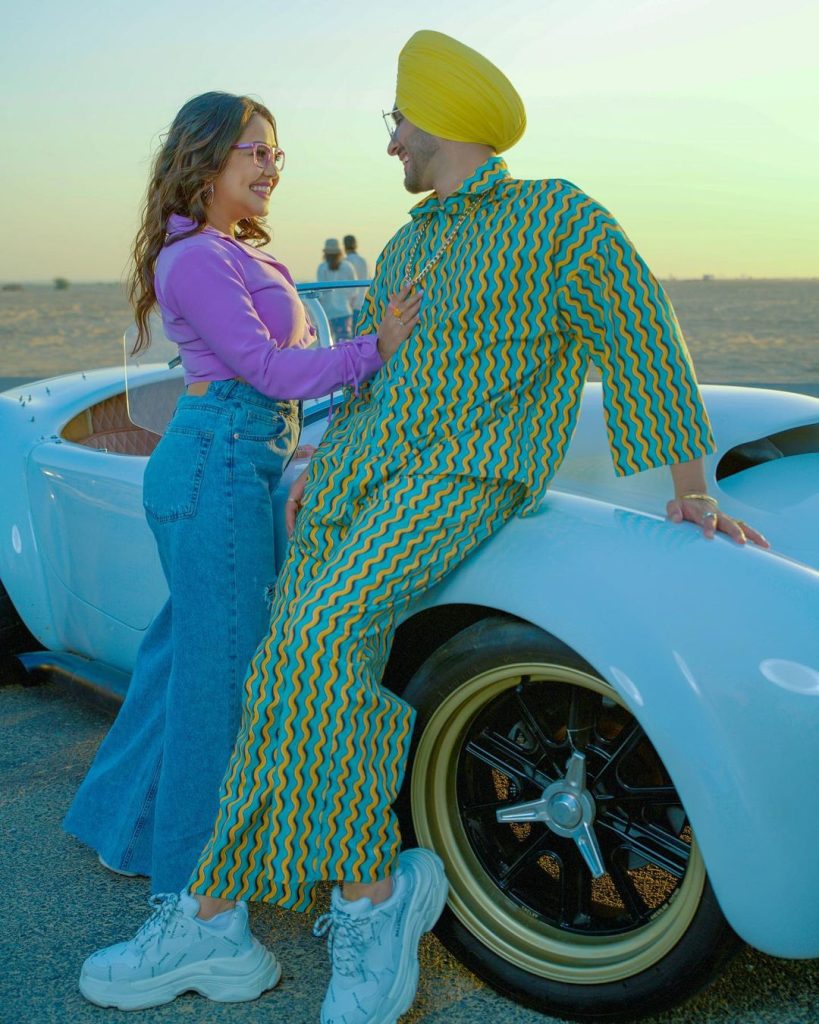 Lesser Known Facts about Rohan Preet Singh
Rohanpreet Singh began singing lessons at the age of three and a half years given his father's constant motivation and encouragement.
Professor Gurmukh Singh Sehgal taught him Hindustani classical music and has been his mentor for quite a long time.
In 2007, he competed in 'Sa Re Ga Ma Pa L'il Champs,' and finished as the show's first runner-up. He then took part in a list of concerts and shows across Malaysia, USA, Thailand, Indonesia, and London.
He also took part in Colors TV programme 'Rising Star' season-2 in 2018 and ended as the show's first runner-up.
Taqleef (2018), Pehli Mulakat (2018), Ainkan Kaliyan (2019), and Hello Hi (2019) are a few of his notable musical renditions.
In the year 2020, he competed in the marriage reality show 'Mujhse Shaadi Karoge.' In this show, he competed against other male candidates to impress Shehnaz Gill.
He also received some big recognition for his magical voice over the past few years.
Rohanpreet Singh came up with his first song named 'Bang Gang,' in collaboration with other known singers such as Amrit Randhawa and Jassi Lokha (2017).
Frequently Asked Questions about Rohan Preet Singh
Q. Is Neha Kakkar pregnant?
A. Neha Kakkar confirms that she and Rohanpreet Singh have not discussed having a child, putting every Neha Kakkar pregnancy rumour to rest. She made this revelation during an interview on a famous dance reality show, Dance Deewane 3.
Q. What was the reason behind Neha Kakkar's marriage to Rohanpreet?
Neha revealed during an interview about the sweet and loving relationship with Rohan Preet Singh. Rohan is a lovely human being, as well as a smart guy, according to the singer. Neha had informed Rohanpreet from the start that she didn't want to be in a relationship alone and instead wanted to marry.
Q. What does Rohan Preet Singh do for a living?
A. Rohan Preet Singh is a famous singer and songwriter.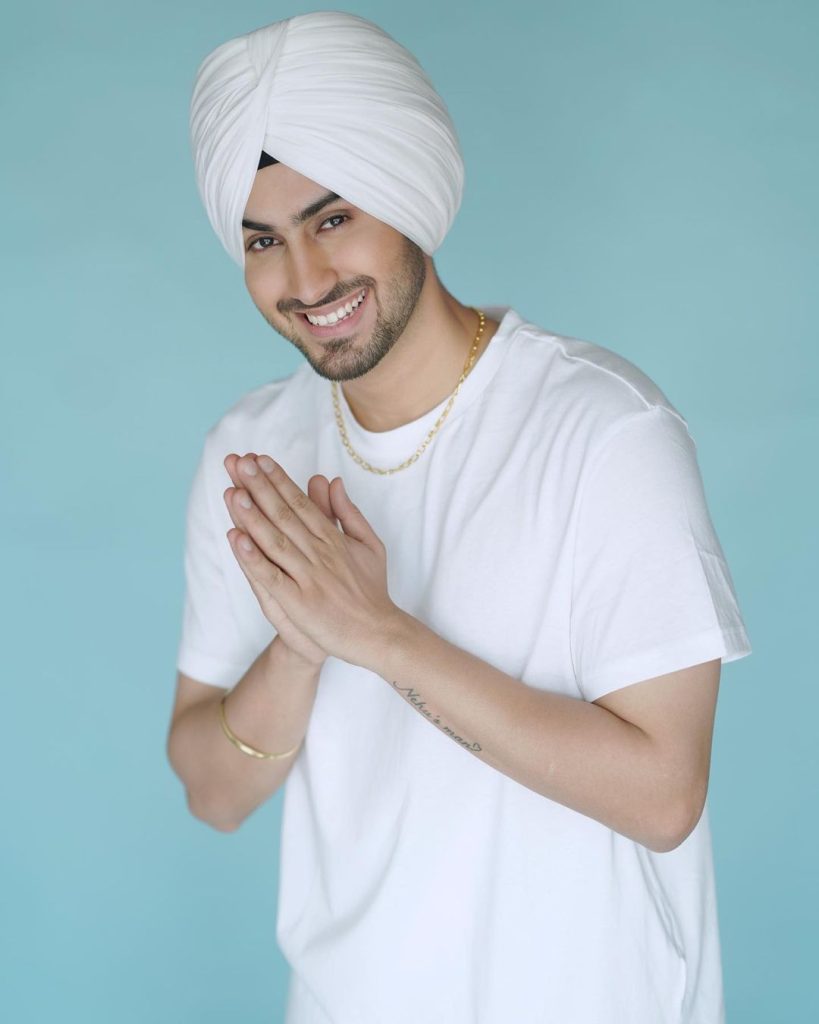 Q. How Rohan Preet Singh got to date Neha Kakkar ?
A. Neha Kakkar and Rohanpreet Singh started dating on the sets of a music video named "Nehu Da Vyah" and quickly fell in love. After being together for some good time, they tied the knot on October 24, 2020. Following their wedding, the duo appeared in another song called "Khyaal Rakhya Kar."
Q. How long did Neha and Rohan date?
The duo dated for over four months before their fairytale came up to a dream conclusion.
Q. What was Rohanpreet's Motivation for Marrying Neha?
Neha arrived in Chandigarh for a shoot, and Rohan paid her a visit. He brought up what he had stated about getting married to Neha given his crush on her. Neha requested him to see her mother, who was in town. On October 24, Neha and Rohanpreet married in a lavish ceremony in Delhi.
Q. Did Rohanpreet date any other girl prior to Neha Kakkar ?
A. A lot has been rumoured and speculated about Rohan Preet Singh controversy during his relationship with Tajikistan singer Mehrnigori Rustam in the past. Yet, there isn't any concrete evidence to prove a connection between the two. So, technically we can say that Neha Kakkar is the first real love interest of Rohan Preet Singh.
Q. Is Rohanpreet Singh planning a child with Neha Kakkar lately?
A. Both Neha and Rohan Preet wrote off any rumour or speculation around their plans of having a baby. The couple is focusing entirely on their respective careers in the musical world.
Conclusion
Besides getting married to famous singer Neha Kakkar, Rohanpreet Singh earned some big name and fame as a singer and songwriter. He is still going great with his journey in the musical world and is expected to add some more glitter to his name as a singer.