Fencing at home is highly essential to keep the property safe and secure from trespassers. When done right, fencing can help you big time with your safety and privacy-related concerns. However, while choosing a fence material, you must consider the home exteriors to ensure that the fence goes well with it while enhancing the overall look. Besides this, you must not avoid taking design and creativity aspects into account. The iron and wood fences have been a preferable choice for years. Yet, Vinyl fence panels are among the most suitable choices currently.
Besides being cost-effective, these fence panels require less maintenance. However, if you are thinking about installing vinyl fence panels, then you must know about the types and other essential information to ensure making a smart decision.
Types of Vinyl Fence Panels
Take a look at the available vinyl fence choices to guarantee getting the best for your fence-related requirements.
1. Vinyl ranch rails
If you are looking for a fencing option for your ranch or agricultural land to keep the farm animals confined, then invest in vinyl ranch rails. They can offer you great advantages. By installing plastic fencing, you will stay worry-free about the regular repairs and constant maintenance.
There is a wide variety of plastic fencing available like two rails, four rails, and three rail styles. But there are not many color choices available, or you cannot get them customized. The two most popular color for plastic fencing includes white and almond which is available with most vinyl fence wholesalers.
2. Vinyl privacy fence
For the residential purpose, the homeowners generally look for something which can offer them complete privacy and security. In such cases, the vinyl fence with minimum or no gaps between the pickets makes the best available option. They can be customized into different heights from 4 to 6 feet.
They are a cheap and hassle-free option to update the security of your home. With the available choice, you can pick the most suitable vinyl privacy fence for your residential purpose. Consider preferring a white vinyl fence. It is a classic color and will instantly uplift the overall look of your home.
3. Semi-private fence
To ensure there is a constant airflow in your resident with proper security and privacy, investing in a semi-private PVC fence is the right choice. Pick fencing that has a bit of spacing in between the pickets. Although your household will receive consistent airflow and light, the fencing blocks the outsider's view to a great extent. This thus offers the right dose of privacy. You can enjoy your family time in your backyard without any worry of prying eyes.
4. Picket fence
If you are hoping to set up a domestic boundary while improving your outdoor area's overall aesthetic and look, then investing in a classic fashion style like the picket vinyl fence panels can do great. It will help bring a timeless look to the home and will make the surrounding area attractions.
They are a versatile fencing option that can be used for a range of landscapes for decorating and creating charming boundaries. Depending on your purpose or requirement, you can find the fence in traditional and contemporary designs. If you wish to go for something more, then purchase a black vinyl fence as they will never go out of style and will require less maintenance.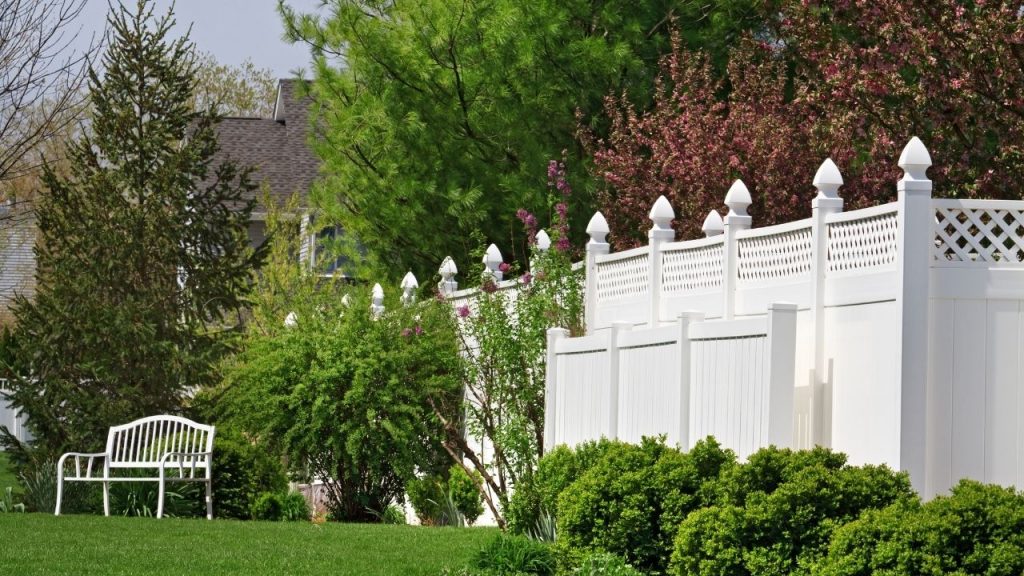 5. Pool fencing
Pool fencing, although not common, can offer great benefits. It will help keep the people in the pool safe and guarantee proper privacy. When using PVC fence panels around the pool, make sure they are suitable for the building's code and are installed properly.
The minimum height for such fences must be at least 4 feet with picket spacing at a low of 4". Remember, before installing the pool fencing, you must understand the requirements of the area code. So make sure to check with the local building department to ensure you are abiding by the law.
Benefits of Vinyl Fencing
Vinyl fencing in recent times has received great popularity among homeowners. Be it strength or affordability; they are ahead in every aspect. Given here are the top 5 reasons you need to consider investing in vinyl fence panels.
1. Strength
The biggest reason for the popularity of PVC fencing is its strength. It is approx. Five times stronger than the wood options. They are highly flexible and are more resilient to rain, strong wind and other extreme weather conditions. They will last for years without causing any trouble.
2. Easy maintenance
The vinyl panels require almost no maintenance. Making a simple solution of soap and water is enough to keep the vinyl fence clean and well-maintained. Besides this, the fence does not change color or fade. This eliminates the cost of repainting services. Not to mention there is no requirement for using any additional product for rusting or termites issues.
3. Affordability
The vinyl panel, when compared to the other options, is highly affordable. Besides, as a required less maintenance, you need not spend a huge amount of money on repainting, primer, or termite treatment services. The vinyl fence will add worth to your property without any huge investment. In fact, when you consider selling you can get a good value for your property. Besides, you can make things better by investing in plastic fence panels.
4. Easy installation
The vinyl fences are so easy to install that the homeowners can do it on their own. Besides, even when you need to replace the fencing, you won't face any trouble. This will help save money on the installation as you need not have to pay any professional for their services.
5. Environmental-friendly
The vinyl fencing comes free from any hazardous chemicals. They are made using 51% chlorine derived from salt. At the same time, the rest, 49% composition, is hydrocarbons derived from natural gas. This makes them the environmental-friendly option. Besides, they can be recycled, meaning no wastage or environmental pollution.
In simple words using vinyl fencing over the other options can be highly beneficial. It will help you save time, money and hassle while making your home look clean and attractive.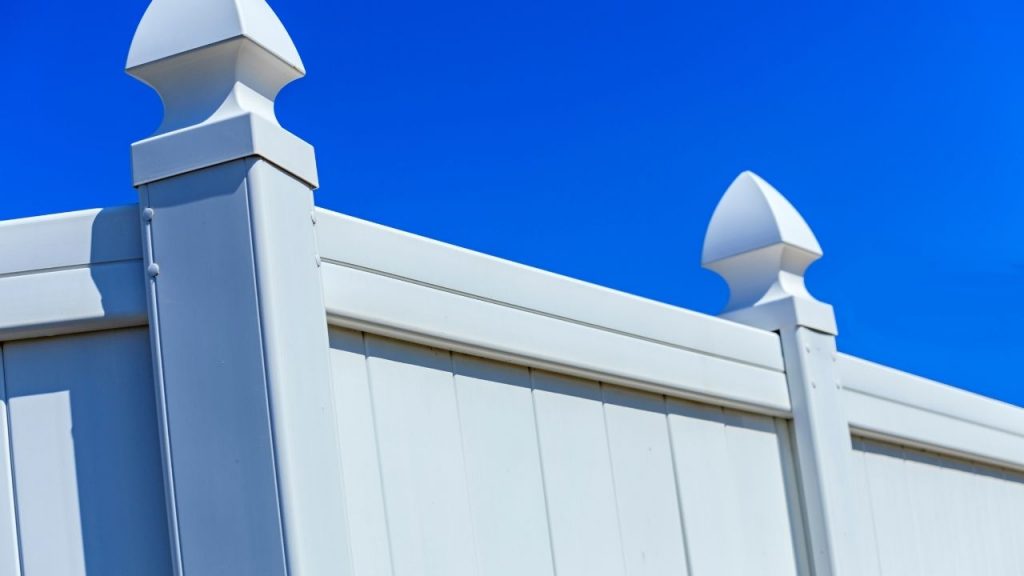 Things to Remember while Purchasing Vinyl Fences
Once you have decided the type of vinyl fence panels you are purchasing, make sure you get aluminum or galvanized supports to place at the bottom. This will help prevent decay or rust. Besides, the fence will get study support with this. You can find a range of vinyl fence at Home Depot. Consider comparing all the available choices to guarantee you make a good purchase.
The Home Depot is like a vinyl fence wholesaler who can help you with replacements and other necessary aspects of your fencing. You can also consider purchasing from long-term fencing companies, as when your fencing style or production goes out of style, it will be helpful to take their services for maintenance. It is a wise choice to keep the fence attractive and strong for years.
Cost of Vinyl Fence
It is clear the growing demand for vinyl fencing won't stop anytime in the coming future. The vinyl fences are a preferred choice due to their durability, easy maintenance and aesthetic appeal. Besides, when it comes to the cost, vinyl fence panels are the most cost-effective among all the available choices. This is because the homeowners find the cost of painting or staining the wood generally more than the initial investment. This means you will save money.
The cost of fencing ultimately depends on the vinyl picket fencing or private fencing and the height and area covered. In addition to this, if you take professional services, it will add to the final cost of when your fence. Thus, it is better to compare the service and pricing of different companies and wholesalers to guarantee you make a good purchase.
Remember, vinyl fencing is a one-time investment as you don't need to do much for their care or maintenance. You will enjoy a long time of safety and privacy with vinyl fences without any worry for repair or replacement.
Conclusion
The vinyl fencing among all the available choices is the most reliable one for residential purposes. They are not only easy to maintain but the repair and replacement do not cause much trouble or expense. The best part about vinyl fence panels are there are available in a wide range of options to meet every requirement.
Be it Pennine fencing or swimming pool fencing, you can get it all in the material to fulfill the purpose. But remember to ensure the longevity of your vinyl fence, you need to take adequate measures like cleaning it regularly, especially when you live in an unreliable weathering area or if there is a corrosion effect. Besides this, you must ensure no heavy materials collide with the panels. When you take proper care of your vinyl fence panels, they will last for longer and offer adequate protection.