Did you recently confront a black shadow boasting a trench coat and big hat. Or heard your friends and colleagues talking about something like that? If you can relate even a bit to what we are talking about, you may have had your first encounter with the highly infamous demonic entity – The Hat Man.
Tim Brown, a resident of Nashville, the USA, first saw the Hatman in 1998 while still being into his teenage years. It was his sleep time when he got disturbed by an uncanny sound from the drawing-room. As he went further to check on it, he witnessed a dark shadow of the hat man sneaking through the dim light.
As reported by Tim, the hatman shadow didn't utter a word, neither did it made any movements. Yet, it instilled all the fear and anxiety into tiny Tim's mind within a matter of minutes. His chest got heavy, and his whole body went into a numb state.
The hatman appeared just beside the Brown's bedroom door, leaving no escape route for the teenager. Still, Tim gathered all his courage and shouted with full strength while running towards his grandmother's room. As he came back with his grandmother, the hat man vanishes in the darkness.
A decade later, Tim started an online blog named The Hat man project and posted this story. The blog came into existence with the sole purpose of encouraging people from across the globe to share their Hatman stories on the social platform.
The global compilation of Hat Man stories peaked big time ever since. The shadow of the ghostly figure appeared differently to different people. Still, the fear and trauma out of it stayed identical in each of those instances.
Who is This Hatman, and Why he Keeps Appearing in Such a Spooky Manner?
Similar to Tim's story, random theories and assumptions have been put on board by people encountering such shadow figures. While few called it the 'demon from another world', others quoted it as a form of sleep paralysis.
Gigi, a parapsychologist on YouTube, further talked about her interaction with hatman in some mysterious circumstances. As reported by her, the hat man appeared via a hypnosis session. She further said that the shadow hat man often paid random visits to her place. While using her hypnosis session, she followed the hat man to check his source and existence.
As per Gigi, Hatman belonged to the era of the 1950s or the 1960s. She also mentioned a hotel or lodge that stayed as the residence of the Hatman. The place, according to her, carried all kinds of grief and isolation.
On checking further, she found a coffee table with a manila folder that quoted "Watchers". The shadow hat man seemed like a secret government agent assigned with an uncanny task of spying into the citizens from another time.
The scientific research couldn't validate the explanation. But even then, it turned out to be the most intriguing clarification of the hat man theory.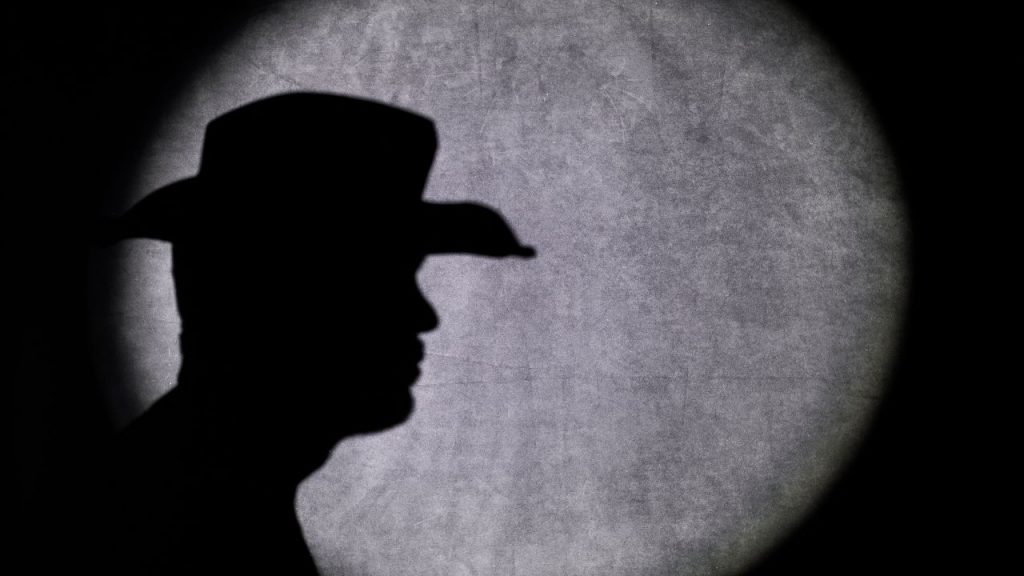 Does Hatman have Anything to do with Sleep Paralysis?
People who have gone through all such night frights have quoted this hatman as a demon, alien, spirit or evil power. Yet, if we look towards the scientific explanation of this hat man theory, numerous medical experts deemed it mere sleep paralysis.
According to experts, people who usually wake in the night while witnessing the hat man legend are not crazy. As individuals go to the rapid eye movement (REM) phase of sleep, their nerves and muscles enter into a relaxation mode.
This mode often brings a sense of paralysis to the body while making all the organs and muscles immobilized. According to numerous theories, this mode comes as a natural phenomenon to keep us away from those violent acts and gestures in our dreams.
Most medical experts consider it as a stage that brings along the most extreme dreams. So, every person experiencing this sleep paralysis has woken up before finishing up with that dreaming phenomenon.
Many deemed it as a common sleep issue where a person may see through random hat-man shadows and identical figures. According to a study, more than 8% of people witness such conditions regularly. Besides, almost 40% have seen one or more events that signal this sleeping paralysis.
Is Sleep Paralysis Related to Hypnagogic Hallucinations?
People who have experienced sleep paralysis have reportedly witnessed hypnagogic hallucinations. This is a condition that triggers the creation of random images and figures during the transition period of sleep to wakefulness to sleep or vice versa.
So, there is every chance that you can encounter random hatman shadow. Or even Spiders or bugs crawling through your surroundings. As per Alon Avidan, a professor of neurology from the University of California Los Angeles and director of the UCLA Sleep Disorders Center, Hatman is an identity that is created out of this sleeping disorder only. It instills fear and trauma to one's mind. And not just that, such instances also bring in a long phase of fear and anxiety to the affected person.
Hence, we can say that people simply imagine things out of that anxiety and fear. And there's nothing like a real-life hatman trying to scare the hell out of them. Excessive Stress, an overdose of caffeine, and lack of sleep can often trigger such conditions in most of people.
Is There Something I can do to Deal with this Hat Man Shadow or Sleep Paralysis?
There is only one way to deal with all such sleeping disorders – improving your sleeping habits. Now, it's understood that not everyone can keep up with their sleeping patterns due to this fast-running lifestyle.
So, you can try to include random practices like meditation and yoga to put your mind and body into that relaxed mode. Doing this, you will further bring more benefits to both your mental and physical health.
While Yoga and Meditation would come of great help, one can also reach out to trained medical experts to get the desired solution in the same regard.
Conclusion
Our universe is home to all kind of inter-dimensional beings that may appear strange or spooky to naked eyes. So, regardless of whether it is a hat man or any other entity, you have to stand your ground with all the conviction.
No supernatural power or being can impact you until you let them do so. Hence, the best way here is to keep yourself motivated while taking good care of your mental and physical health in the process.