The significance of fiber optic communication is quite evident in this technology-driven world. As the popularity of the Fiber networks is gaining big ground with every day passing, it is further witnessing the evolution of bigger and more efficient technology frameworks like GEPON.
GEPON technology has recently appeared as a key cog of this highly admired network architecture. GEPON (Gigabit Ethernet Passive Optical Networks) comes over as a highly recognized IEEE/EFM standard regarding the usage of Ethernet for packet data, as defined in IEEE 802.3ah. Moreover, it puts through a clear projection for Ethernet's effective and efficient usage.
It can further be termed a fast Ethernet over passive optical networks that point to multipoint fiber to the premises (FTTP)/fiber to the home (FTTH) system. Here, we use single optical fiber to cater to multiple users or premises simultaneously. A 'PON' (Passive optical network) architecture here involves an Optical Line Termination (OLT) on the supplier's side and multiple or single Optical Network Units (ONU) on the users' side.
In layman terms, we can say that GEPON is an IEEE standard that brings the Ethernet in use to send over the data packets. PON is entirely compatible with other Ethernet standards, so you won't require any alteration or encapsulation while establishing a connection to Ethernet-based networks on either end. This technology utilizes 1 gigabit per second upstream and downstream rates. As of now, over 15 million EPON ports are functioning globally
You can always call this system much better and efficient than the point-to-point ones. Besides, DSL or cable modems as EPON/GEPON hold the capability of offering up to 1-gigabit bandwidth while serving multiple purposes simultaneously.
What Makes it the Next Big Thing in the Fiber Optics World?
The deployment of GEPON or EPON already finished in Japan by 2006, and it currently offers a proportioned 1.0 Gbps data rate both upstream and downstream. Well, that's the biggest reason why this technology is fast gaining momentum across various parts of the globe due to its common benefits for the user and the provider.
The biggest add-on with GEPON is its usage of local Ethernet protocols. Furthermore, the cost-effective component of the Ethernet mechanism comes as an added advantage for the providers.
Why is GEPON Highly Efficient in the Fiber Optics World?
GEPON or EPON offers flawless connectivity for any IP-based or related packetized (Ethernet) connections as it brings into use a single Layer 2 network that utilizes IP to transmit voice, data, and video communications.
As Ethernet devices are highly evident across every network (home, local, national, and global), the execution of EPONs has saved some high costs for both the users and the vendors. Besides, it offers highly secured communication with its encrypted network in both directions, i.e, upstream and downstream.
Hence, you can stay at peace regarding any snooping and hacking activities. The transfer rates in Ethernet shoot up by the day. Yet it's the EPON/GEPON technology that stays limitless in all situations.
Besides, it's the flexibility aspect of ADNET GEPON devices that offers a list of products and devices for the users to choose from.
Various Advantages of GEPON Technology
GEPON technology got a list of benefits on offer. Yet, the biggest one is that with the GEPON/EPON standard, you don't have a limit to the number of ONUs( Optical network devices) in use. Most of these GEPON ONU come with various features and serve perfectly in case of a requirement to access the IP service for an apartment or building setup.
Moreover, these GEPON ONU devices are equipped with a fully integrated triple-play solution that holds the capability of delivering TV, internet, and phone services within the same platform. And yes, this is just one of the many advantages of these devices for both the seller and the end-user.
GEPON/EPON only requires a solitary management system. So, that means that you can save big time on the overall cost of ownership by being an owner. GEPON also does not need multi-protocol conversions, so the networking process stays smooth and seamless.
Apart from offering a world full of benefits to the user, this technology brings on some big benefits to the provider. Using the GEPON OLT, the providers can simplify Ethernet usage. This is done while also increasing the effectiveness of bandwidth usage of fiber-optic networks.
These GEPON OLT devices come with inbuilt routing/switching options that integrate without much fuss with the vendor's existing infrastructure. Just like GEPON ONU devices, these also carry the capacity to deliver seamless TV, Internet, and phone services within the same platform.
What is GPON?
GPON (Gigabit PON) comes over as the advanced version of the highly recognized broadband PON (BPON) standard. The protocols utilized by GPON are ATM, GEM, and Ethernet. Besides, GPON brings in an optical wavelength division multiplexing (WDM). So the provider can utilize a single fiber for downstream and upstream data.
A laser transmits downstream data on a wavelength (λ) of 1490 nm. Upstream data, on the other hand, gets transmitted on a wavelength of 1310 nm. In the case of TV distribution, a wavelength of 1550 nm is brought into use. This way, the providers can ensure higher bit rates and better security for the end-users.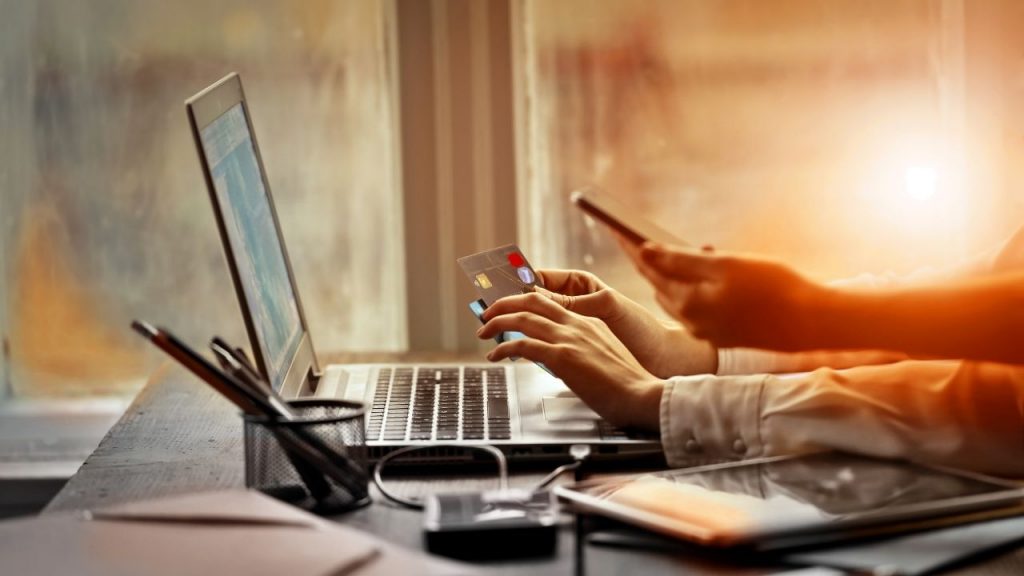 How is GEPON different from GPON?
Both the technologies share a list of differences, and the most common one comes with the operational speed. GPON usually offers low-speed operations with approx 155 Mbps upstream/622 Mbps downstream speed.
GEPON, on the contrary, functions at a higher 2.5 Gbps symmetrical operation. Moreover, GPON functions at a 1 Gbps asymmetrical operation. The protocol support during the transportation of data packets between access network equipment is next on the list.
GPON uses local Ethernet while GEPON supports ATM, Ethernet, and WDM while utilizing a superset multi-protocol layer.
GEPON is still developing. And it further requires multiple protocols via translation to keep up with the native Generic Encapsulation Method (GEM) transport layer. This imitation is supportive of ATM, Ethernet, and WDM protocols.
Besides, it is widely used across various parts of Asia and further brings Ethernet into use as its local protocol. That said, it also abridges timing while lowering the costs using symmetrical 2.5 Gbps data streams. GEPON Is less complex than GPON and further involves low costs only. Moreover, the installation cost is also lower than its counterpart.
GEPON vs. EPON: Which Technology is More Efficient?
GEPON supports Class of Service (CoS) operation that ensures time-sensitive transmission of critical data payloads like videos. The video frames must be transmitted in a pre-defined sequence. And the time factors need to be taken care of to avoid any malfunctioning. Furthermore, it works with VoIP.
GEPON is also more scalable and flexible than GPON, and it offers seamless services to more than 2,300 subscribers. Due to its efficient and flawless networking capabilities, it is widely used in telecommunication services.
Contrary to GPON, GEPON facilitates excellent education and public outreach (EPO) services to the masses. So, administrators can ensure better collaboration and networking between educators, administrators, and scientists for various projects.
GEPON is capable of offering a list of services that are flexible enough to cater to all your needs and requirements. This technology beholds the most flexible and easier mechanism. And its modular planning and execution work as the perfect icing on the cake.
It is widely available and high in density. Furthermore, the pricing aspects make it much more feasible for both the provider and the users. GEPON is easy to configure, and you can deem it as an effective plug-and-play technology.
So, to talk about the GEPON vs. EPON debate, you can always choose the former for its efficiency and wider availability.
What are GEPON ONU and GEPON OLT?
GEPON ONU: GEPON ONU (optical network unit) is a device that converts the fiber optic passive component optical signals into electronics/terminals at the user's premise with the sole motive of providing effective and seamless telecommunications services over an optical fiber network.
GEPON OLT: GEPON OLT (optical line terminal) comes over as a device that caters as a service provider endpoint in a passive optical network. It further helps coordinate the multiplexing activity between the transformation devices on the other side of the given network, i.e., optical network terminals or optical network units.
Conclusion
There are various reasons to deem GEPON the best fiber-optic technology. It's fast, reliable, and much more efficient than its counterparts. Hence, we can quote it as a technology with a better framework than the point-to-point ones.
Well, this is the biggest reason why GEPON is fast gaining momentum while confronting existing technologies. With bigger innovations expected in the future, we can easily quote GEPON as the next big thing in the fiber optics world.