Kamilla Kowal is a popular Canadian actress, model, television personality, and social media influencer. She is renowned for her appearance in the role of Bonnie McMurray in the television series Letterkenny.
Kowal was born on July 17, 1998, in Ontario, Canada. The age of Kowal in 2022 is 24 years, and her height is 168 cm or 5 feet 6 inches.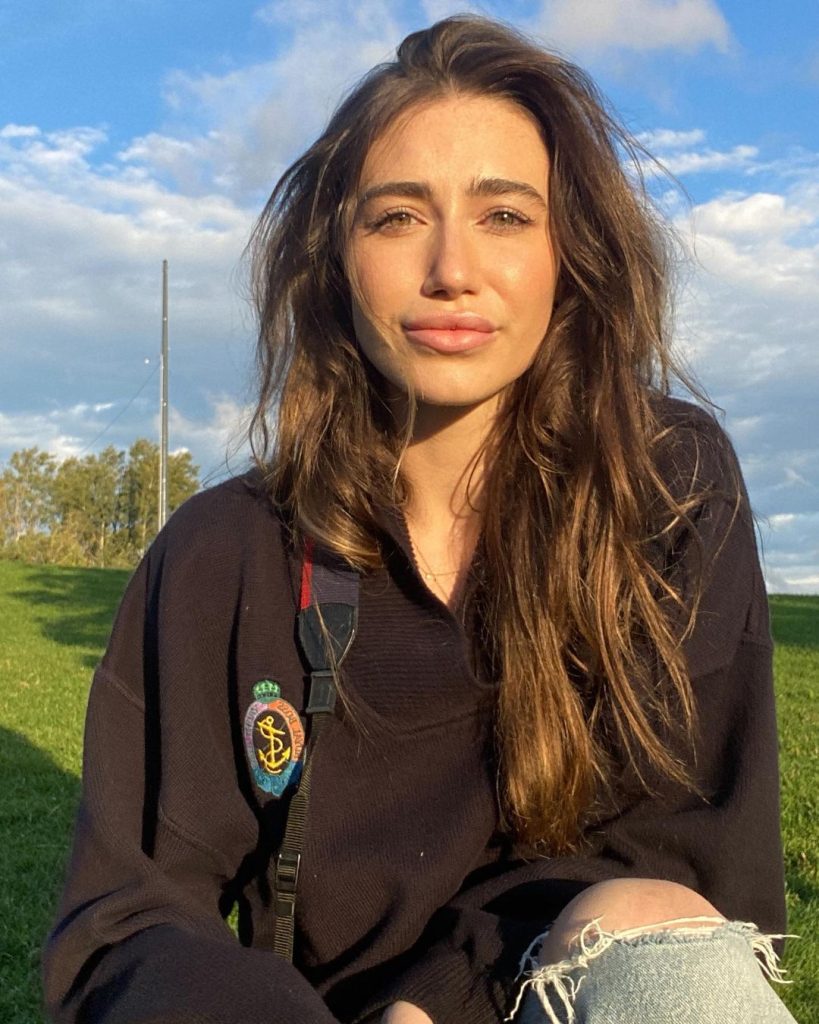 She is a Cancerian by birth and holds Caucasian ethnicity. Her religious beliefs are still unknown. With Hazel colored eyes and dark brown color, Kowal left a remarkable expression on her social media accounts as well.
Through this article, we will learn about her early life experiences, professional journey, and personal life in detail. Let's begin!
Where did Kamilla spend her early childhood?
Kamilla was born in Ontario and grew up with her siblings there. She was raised by her family in Canada.
The information about her elementary school is unavailable, but she completed her secondary education at the prestigious St. Benedict Catholic Senior Secondary School in Ontario. She has also gained a bachelor's degree in English Literature from a college in Canada.
Other than studies, Kowal was very much intrigued by playing sports, especially Soccer. She was also a part of the soccer association team of her school.
Kowal has had the zeal to achieve success in the field of acting since her childhood. Hence, she began to direct herself toward her choice of career at a young age. She also took part in acting classes at Mac Acting Studios.
The Professional Journey of Kowal
Kamilla Kowal has been doing exceptionally well in her career so far. If we look at her journey, she first began her career in modeling and later moved to the acting world in 2016.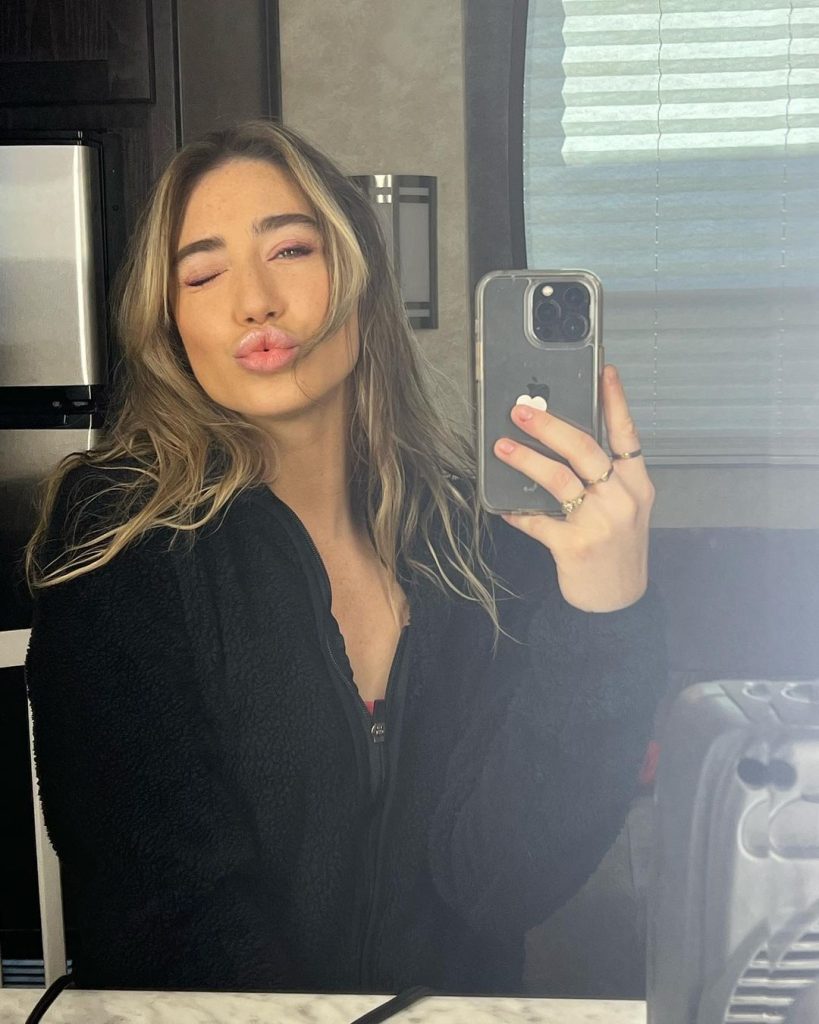 With her appearance in the one episode of Web of Lies, Kowal debuted with the role of Cheyenne in the television series. Later, she appeared in the comedy romance drama named The new Romantic in 2018. 
In 2019, she worked in American Hangman, Secrets in a Small Town, and Winter Love Story. She made a remarkable presence in the industry by performing amazingly well in all these series. 
The major work that gives her identity is her role as Bonnie McMurry in the television series "Letterkenny." She started working on the show in 2016 and has appeared in 39 episodes till date.
Her few projects are under post-production, named Junction Row and Priscilla, and are supposed to be released in 2023. 
Besides her career in the entertainment industry, she is also doing extremely well on several social media platforms. Her social media presence has really helped her career to give a boost.
How does her social media presence add value to her career?
Kamilla is doing extremely well on several social media platforms, which has boosted her career. She likes to share videos on platforms like TikTok and Cameo.
She is active on these platforms as they helped her reach a global audience. Currently, she has 179K followers on her Instagram Account @kamillakowal, on which she posts about her personal and professional life.
Kamilla is also very popular on Tik Tok and has more than 60K followers on the platform. She uploads her different types of videos on Tik Tok which helps her to connect with audiences worldwide.
Her most used account is Cameo, where she talks to her fans and even takes requests to create a video for their loved ones. 
Kowal is a very active participant in the social media world and usually updates everything from her personal as well as professional life.
How much does Kowal's profession has been paying her?
Kowal is a successful television and social media personality. She has worked in several series in the past, which played a major role in her earnings. From all the projects she has been working on, it wouldn't be wrong to say she might have been earning millions.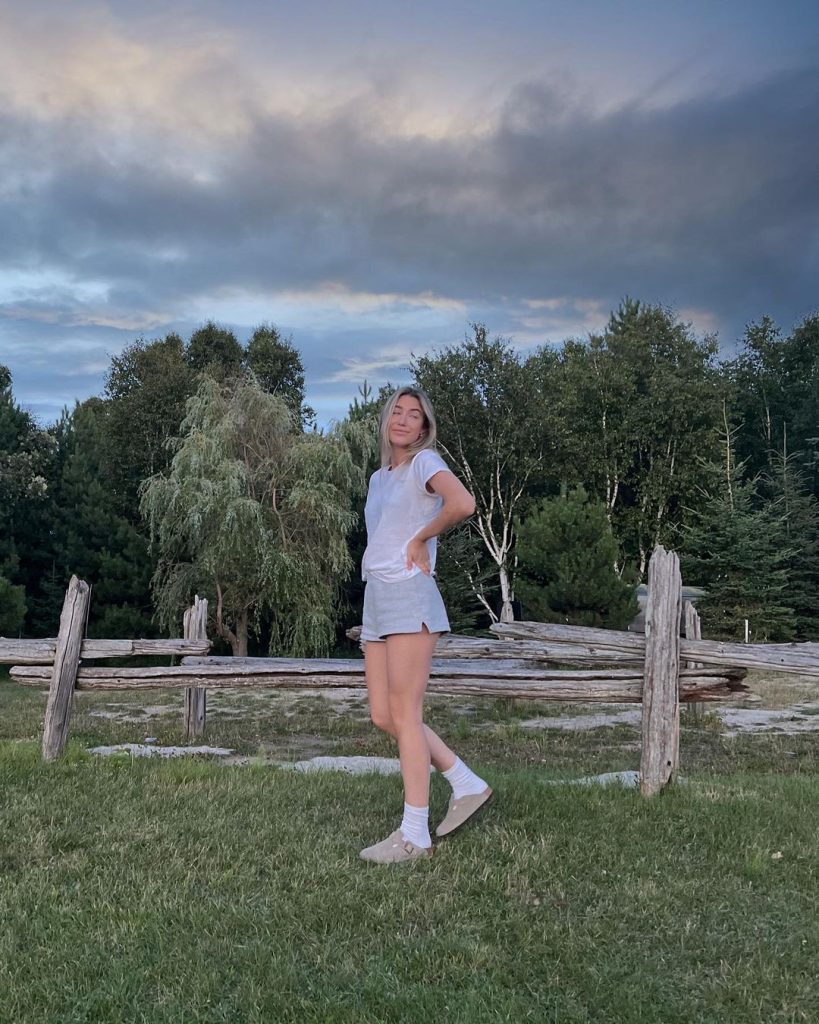 Th exact information about her acquired assets is still unknown. However, her assets include a red-colored Ferrari. She is also endorsing multiple brands and campaigns, adding to her total earnings and contributing greatly to her net worth.
Overall, if we have to find out about her net worth, we can only assume that it might be around $1 million as of 2022.
Is there any controversy in Kowal's personal life that impacted her career?
Kamilla Kowal was raised in a nuclear family and has been happy in the context of her personal life. The 24-year-old is doing an exceptional job in her personal and professional life.
As of now, she has not been a part of any controversy. She focuses on her career achievements and refrains from indulging in any kind of bad publicity.
If talking about her family, there isn't exact information available about her parents or siblings. Neither does she upload anything about her family side on her Instagram account.
Kamilla posts about her relationship on her social media account. Although, she is in a serious relationship with a guy named Luke McCaw. She posted a few images of both together, hanging out at different places.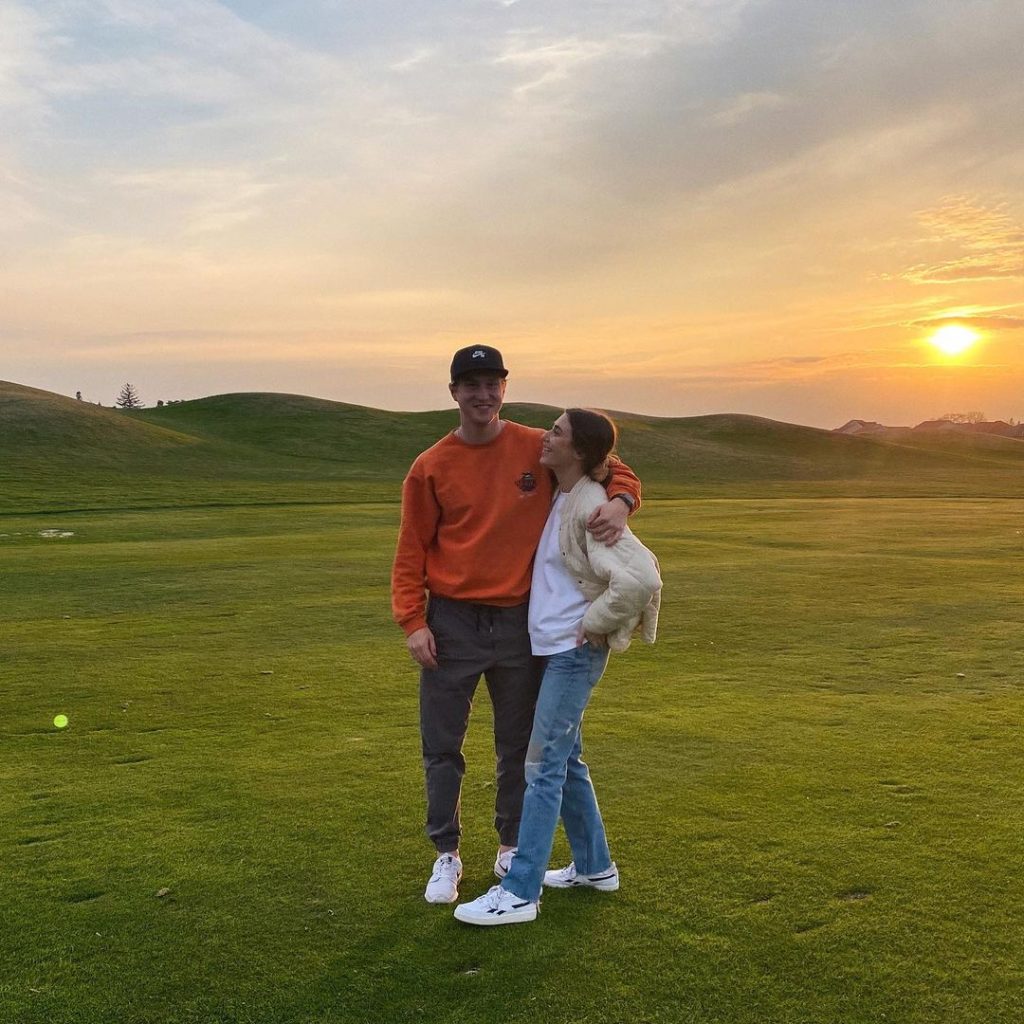 The actress does not disclose the exact period the duo has been dating, but she is totally in love with her boyfriend. The duo is happy and living the best life together.
As far as her interests are concerned, she likes to watch movies and spend time with her dog. The name of her dog is 'Blue,' with whom she spends time as well as posts pictures with him.
Overall, her life is completely out of social scandals and controversies. Mostly, she deals with the issues in her personal and professional life separately. She also likes to go out with friends and enjoys traveling with them.
The Final Note
Kamilla Kowal is leading her life successfully because of her achievements in the role of Bonnie in Letterkenny. She is a country's household name and has reached millions of viewers' hearts.
Her appearance has been appreciated by several people from all around the world. It would be great to see how her upcoming projects will make headlines in the entertainment world.