The scenic beauty and serene vibes make an island a great place to have a recreational time. When it comes to visiting an island, tourists often think of popular island names. But there are many great secret islands that exist across the world which are not known to many people.
The interesting thing is these lesser-known islands are scattered in different parts of the world. Thus, it presents a great opportunity for tourists to explore them in their nearby locations.
If you are planning to visit an island then you must go through the below list to know other hidden islands on the planet. Knowing about these islands will help you plan your vacations in an excellent fashion.
Popular Secret Islands for Experiencing Seclusion
Here is a list of the best-secluded islands that you should know. I bet, you will crave visiting at least a few islands after knowing about their beauty.
Apart from the location of each secret island, you will get to know the way to reach every listed island. Read about these beautiful islands and plan your next vacation to your favorite island from the list.
Con Dao Island, Vietnam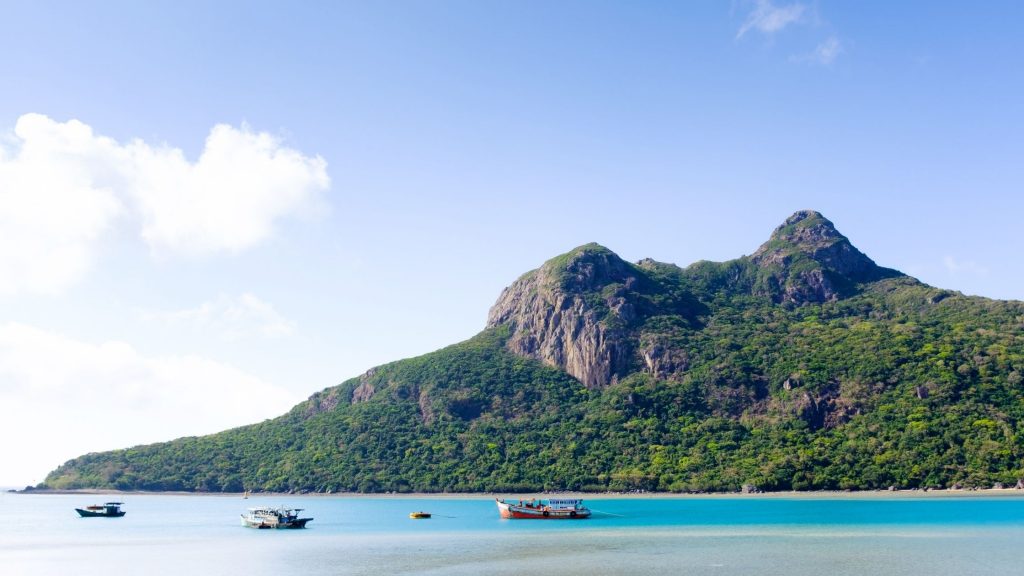 Usually, tourists plan their trip to popular islands in Vietnam. But not many people visit the secret Con Dao island in the Southeast Asian country. Con Dao doesn't have many shops but it has luxury hotels like spots and resorts to enjoy the stay.
Important Points About Cao Dao:
Con Dao is the largest island among the 16-island chain in Vietnam.
A great island to experience sheer granite cliffs, deserted beaches, and crystal-blue water in a serene environment.
The island has many remote areas such as hilltop lighthouse & Dam Tre Bay lagoon to explore with the help of a private guide.
Located at a 1-hour flight from Ho Chi Minh City.
A boat trip to Bay Canh (nearby island) can help you partake in activities such as snorkeling, diving.
It has many things to offer for every visitor. So next time, consider visiting Con Dao in Vietnam instead of the crowded island Phu Quoc.
Gili Trawangan, Indonesia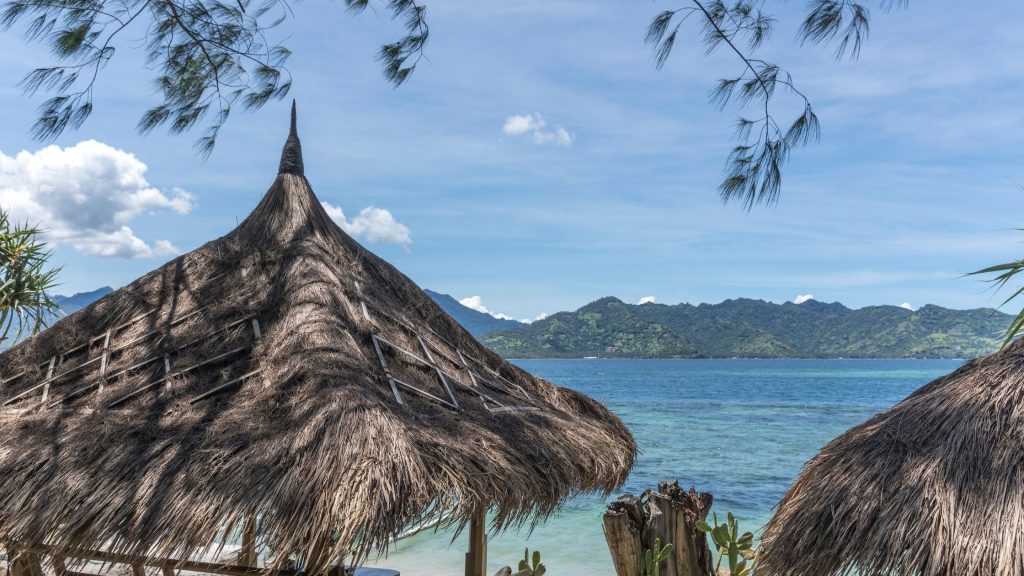 Have you ever wondered how Indonesia looked 50 years ago? If yes, then you should not miss visiting Gili Trawangan island in Indonesia. This tiny island located near Lombok is one of the beautiful secret islands in the world. And it has many waterside cafes to enjoy eating in a calm environment.
Lesser Known Facts About Gili Trawangan:
Gili Trawangan doesn't allow the entry of motor vehicles. So, visitors must rent a bicyle or travel on their feet.
Visitors can enjoy fishing, diving, and cold beer at Scallywag.
Its southern coast has thatch-roof bungalows for staying there.
Tourists can use a ferry to explore Mount Rinjani, an active volcano on Lombok.
Skolepos, Greece – A Popular Island Among Secret Islands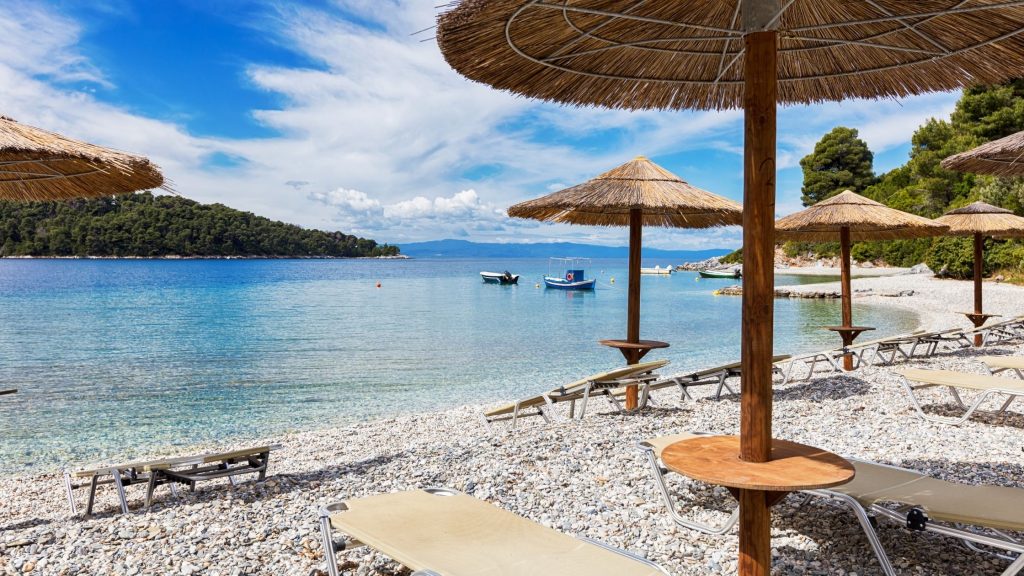 For those who desire to visit a picturesque island, the answer is Skoleps island. This secret island is full of scenic beauty and it takes a one-hour ferry ride from Skiathos to reach Skopelos island.
Main Points About Skolepos
Skopelos offers a great opportunity to enjoy a variety of sea food items.
It has many beautiful things to explore such as hidden caves, blue-roofed tavernas, and Byzantine-era chrches.
Kastani Beach at Skopelos island was chosen as a set for the 2008 Hollywood film, Mamma Mia!.
Luxury accomodation facility to enjoy the beauty from the terrace.
Romantic restaurants in terracotta-tiled buildings to explore and enjoy live rebetika music.
Pico, Portugal – One of the Serene Secret Islands in the World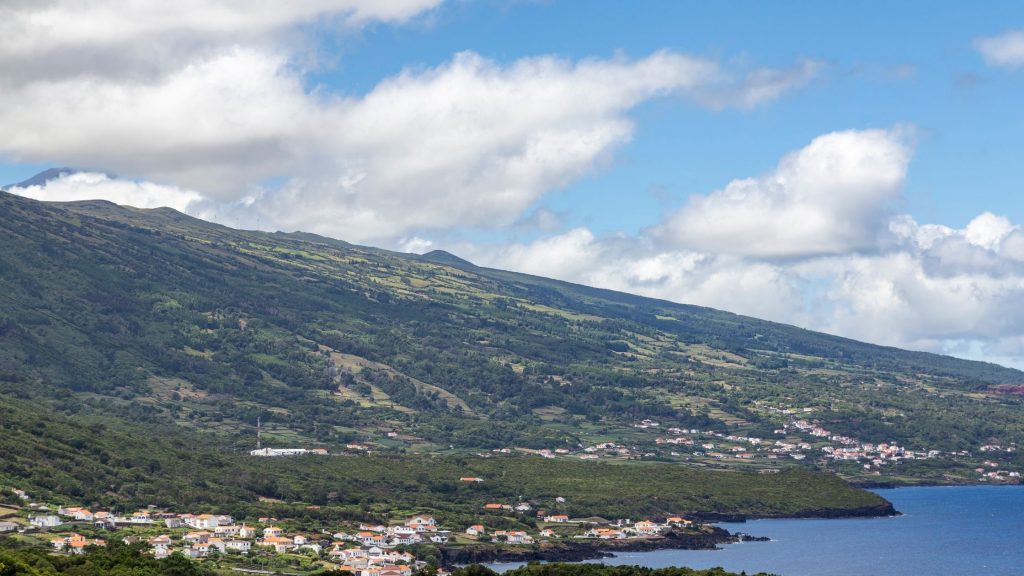 On the list of secret islands, the name of the Pico island makes its place. It is a secluded island due to which very few people know about it. Hence, Pico experiences fewer visitors. However, it has many things to explore if one wants to spend some time in a crowd-free area.
More Information About Pico
Visitors reaching her via the ferry or flights receive wines.
It has beautiful eeric lava landscapes to explore while traveling on foot.
Pico island has a UNESCO-designated vineyard due to the popularity of its grape-growing and wine making culture.
And the island is known for the PocinhoBay and it is counted amongst the nine volcanic islands in the Azores Archipelago in the Atlantic Ocean.
Heading to Ancoradouro helps to taste regional seafood such as Polvo Guisado.
Sandön Island in Sweden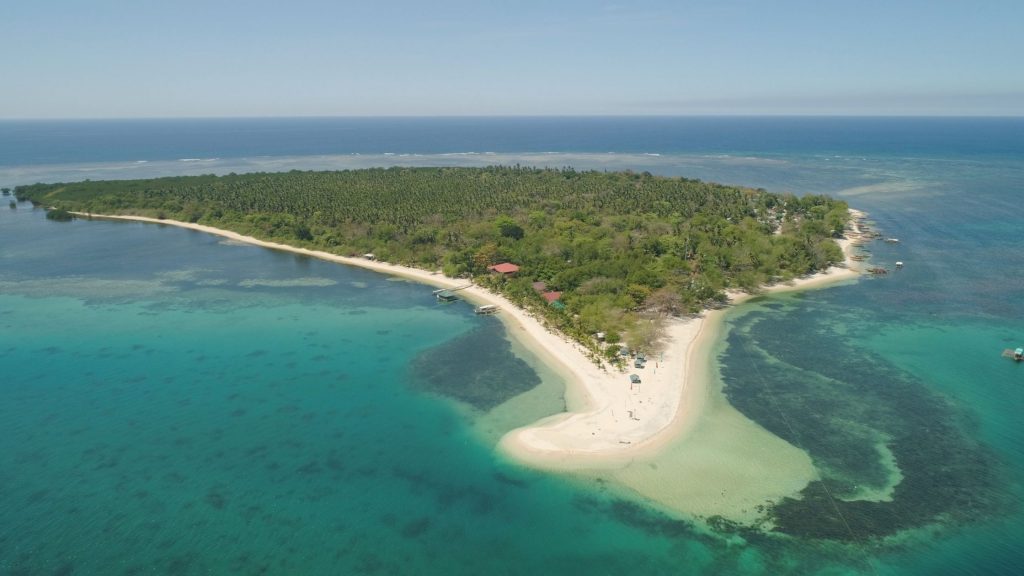 Exploring Sandön island can give tourists the feel of being a part of mystery thrillers. It is due to the covering of the island by moss forests and pine trees.
Well, that is an apt reason to justify why Swedish crime thriller writers choose this place for their thrillers. Moreover, it is amongst the secret islands that offer great entertainment options for visitors.
More to Know About Sandön island
Its windblow beaches have light fog.
Tourists can explore a year-round open historic restaurant and pub at Sandhamns Värdshus.
Many options to try Swedish dishes are available for visitors. House-marinated herring and pytt i panna are the common ones.
The island has a wide sandy area to explore using a mountain bike from Sandhamnsguiderna.
Scrub Island, British Virgin Islands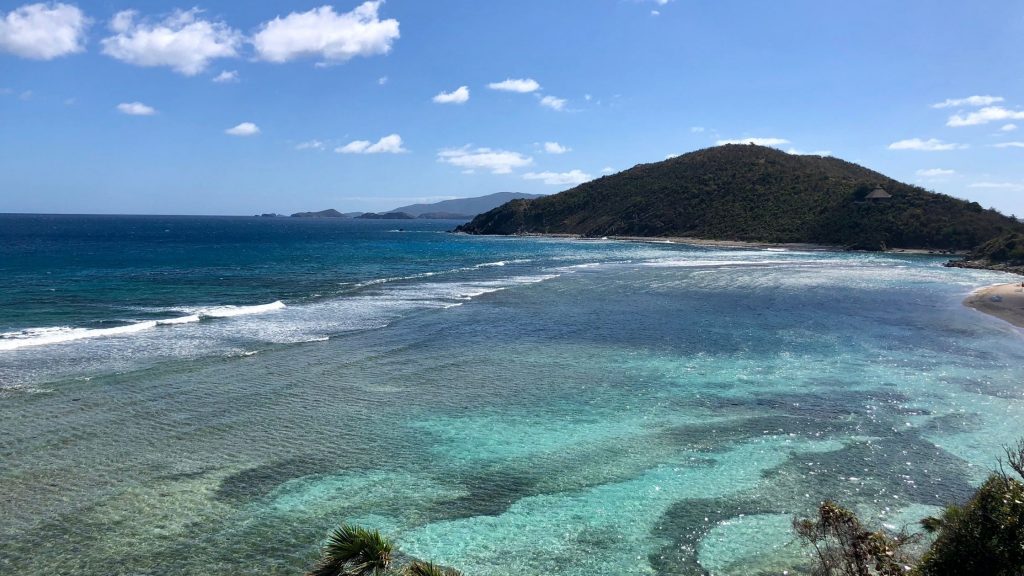 Until a few years ago, Scrub island was not known to many people due to no habitation. But now the picture has completely changed due to the developments at Scrub island.
After the opening of Scrub Island Resort, the value of Scrub island has increased dramatically. And now, it is of the beautiful secret islands to visit for enjoying its beauty.
Major Points to Consider About Scrub Island
Visitors can enjoy rock massage in open.
Offers spacious hillside villas to accomodate comfortably.
Activities like sea kayaking and island-hopping day trips can make your day.
For experiencing the sunrise, don't forget to reach the top of the island.
Caye Caulker – A Secret lsland in Belize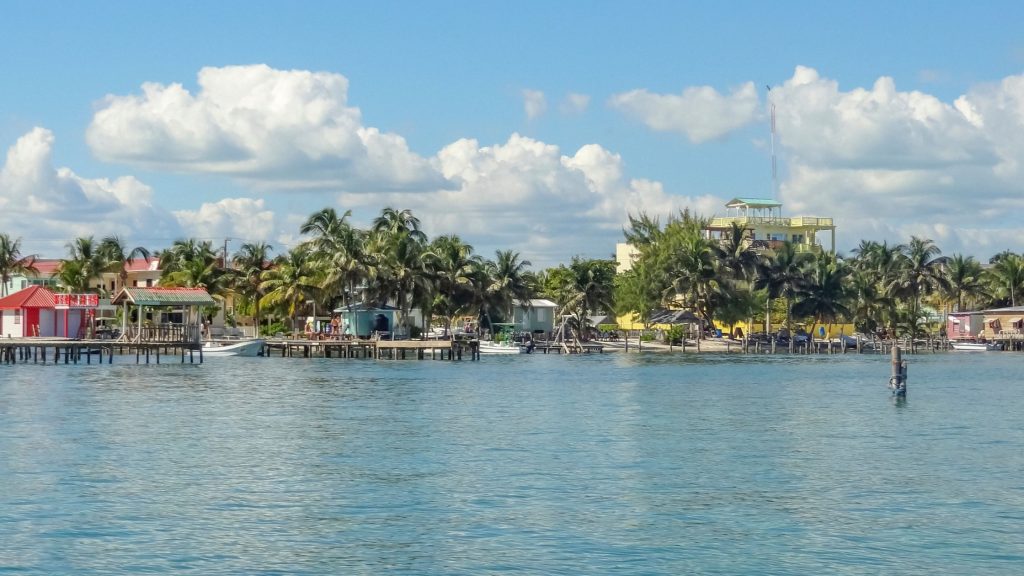 For someone who wants to visit an island to perform water activities, Caye Caulker is the best option to consider. Caye Caulker is a colorful island where one can do many water activities such as snorkeling, nurse sharks, stingrays, or scuba diving.
Facts About Caye Caulker Island:
It is located at a 15-min air travel from Belize city.
Caye Caulker offers a chance to eat the meat pies, rum cake, and delicious seafoods.
Caye Caulker hotels and resorts have a luxury feel with top-quality facilities.
Culebra Island in Porta Rico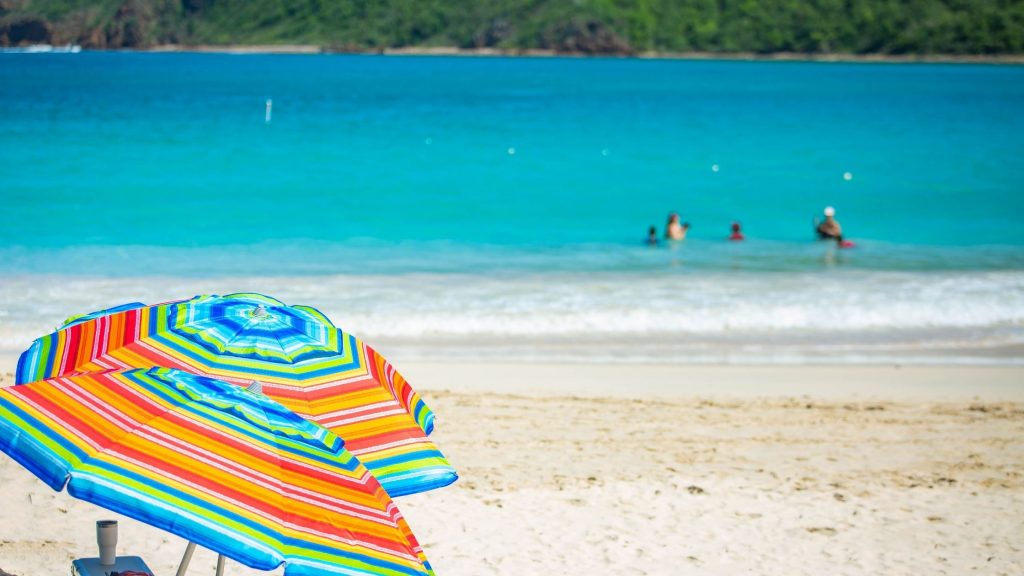 Culebra Island is one of the secret islands that ever existed in the world. It is full of exotic scenery and it is a hub of clean beaches and lush-green wildlife preserves.
So, rather than visiting Vieques in Porta Rico, you should explore Culebra on your next vacation. Staying at canary-yellow cottages at Club Seabourne can give a great experience.
More things to do in Culebra Island
Playa Flamenco shore is a perfect place to snorkle and enjoy the company of sea turtles and tropical fish.
Beachfront shacks are popular for eating Puerto Rico street food such as pinchos, alcapurrias, and chicken kebabs.
Clearly, Culebra offers a complete package to enjoy wildlife, seafood, and water sports.
Rodrigues Secret Island in Mauritius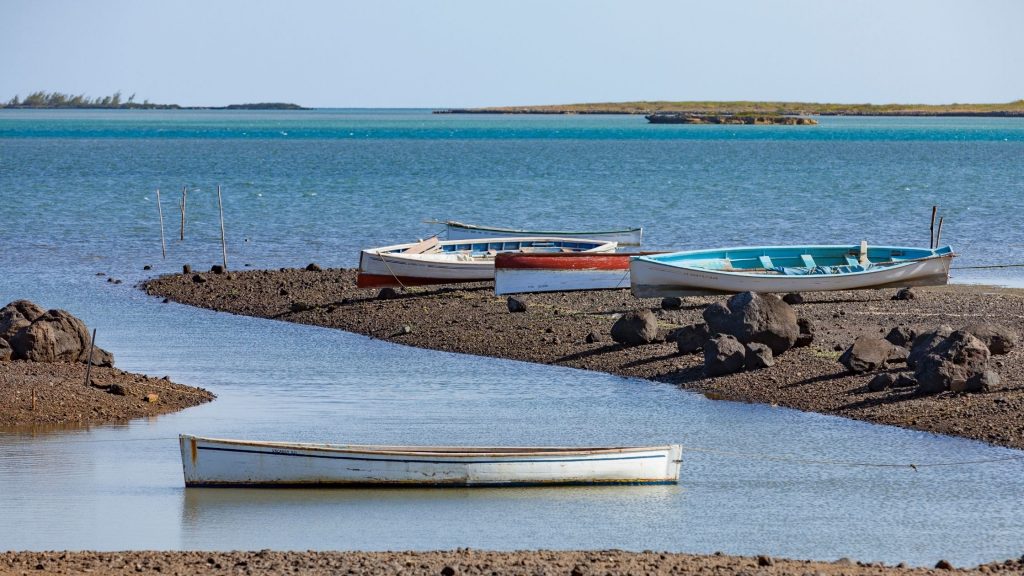 In case, you plan your next vacation in Mauritius then Rodrigues island is a new place for you to explore. It is a fish-shaped island that is located in a very remote location.
Interestingly, there are many things that one could enjoy and visit at Rodrigues island. Besides, it is a perfect secret island for a solo or family trip.
Things to Enjoy in Rodrigues Island:
Tourists can enjoy exploring verdant valleys, shallow lagoon waters, and many islets. All these beautiful things make Rodrigues suitable for activities such as kite surfing, hiking, and water sports.
Rodrigues is a great destination for those looking to visit a secret lagoon island.
The island offers fresh seafood items to food lovers and it provides luxury accomodation in hotels & resorts.
Moreover, visitors can enjoy watching gigantic Aldabra tortoises and tropical birds at Francois Leguat Reserve.
Holbox Island – A Secret Island in Mexico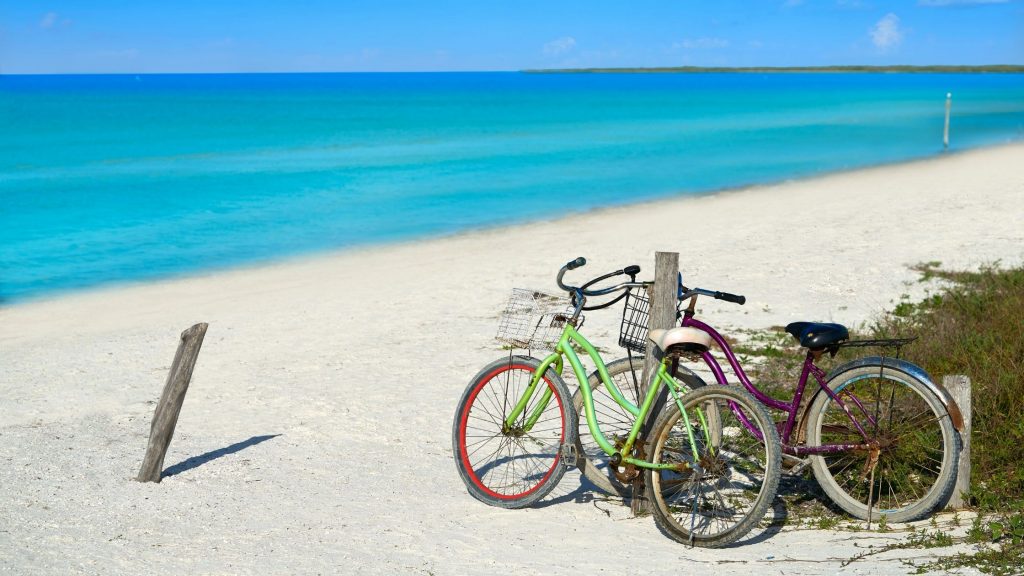 Holbox island in Mexico can offer the elixir of life to visitors as it allows a person to embrace himself completely. It is a secluded place for spending some time with self and involving in activities such as yoga & meditation using a yoga mat.
Some Points About Holbox Island:
Its location is off the north coast of Mexico's Yucatan peninsula.
Holbox Island is at a three hour feery journey from the shores of Cancun.
Casasundra Boutique Hotel has a popular Mexican-Caribbean restaurant that offers delicious seafood items.
Lummi Island in Washington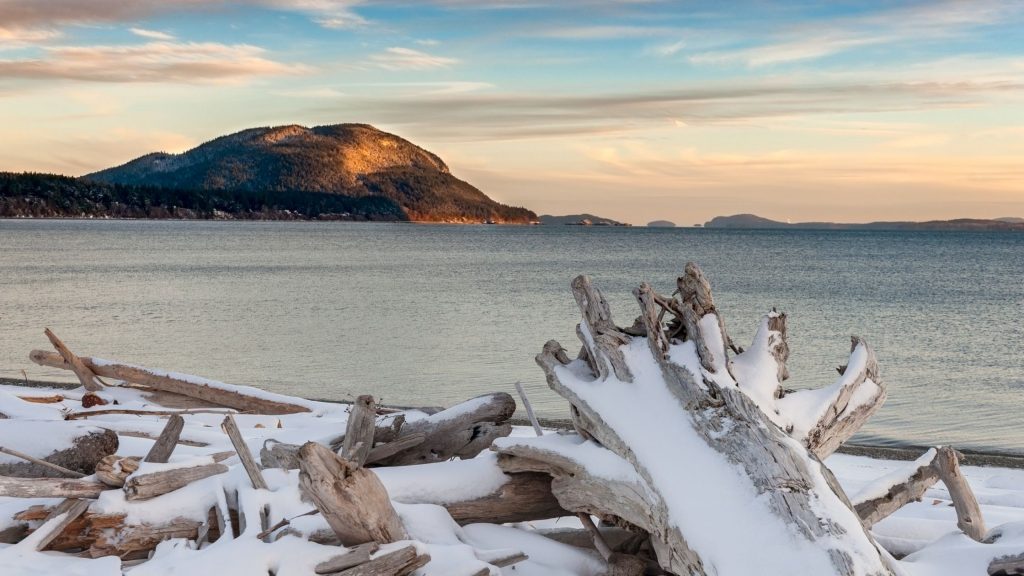 Nature lovers can easily explore new things at Lummi Island, Washington. This exotic island contains farms and lush fields to leave anyone in a state of bliss. Those who want to embrace nature must visit Lummi island.
Lummi Island has a variety of food to eat. It offers spot prawns, reef-net cautht salmon, and green food items.
Biking riding is an amazing activity that you can enjoy at Michael Oppenheimer's Windy Hill Art sculpture park.
Jicaro – A Popular Name on the Secret Islands List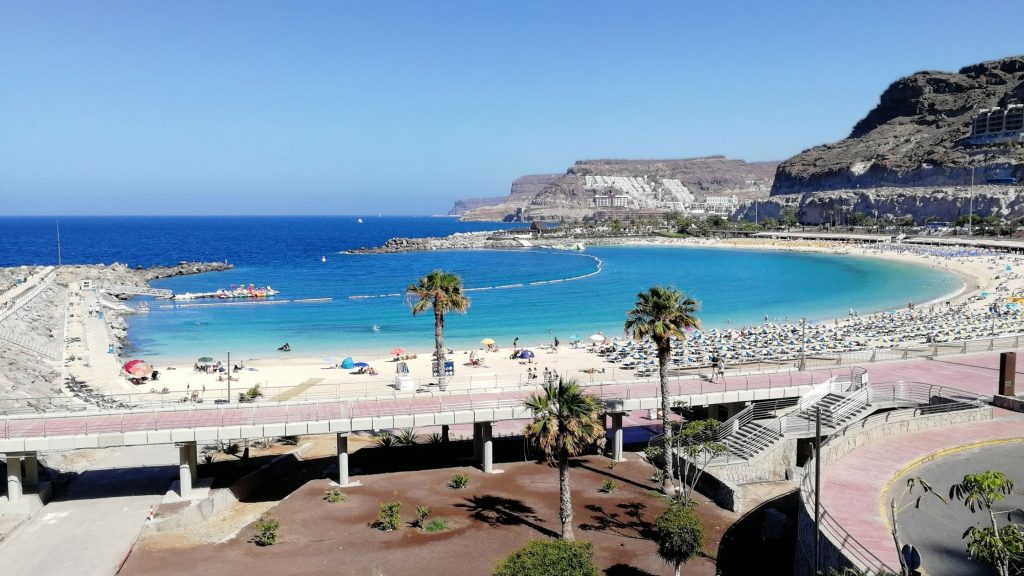 Yet another secret island on the list is Jicaro island which is located on Lake Nicaragua, a freshwater lake. Surprisingly, this island has palm trees and thatched roofs. Moreover, there is a shadowy volcano at some distance and the air doesn't resemble that of the tropical region.
Popular Points About Jicaro Island:
It is at a 10 minute boat travel from the colonial town of Granada.
Besides, Jicaro is a home to the popular hotel, Jicaro island lodge, which has a great environment to live in.
Furthermore, you can enjoy eating local organic food in a wide variety.
Aside from it, one can enjoy a leisure time in a freshwater infinity pool with his family or friends.
Hiking is a great activity to do around the cloud forest nearby volcano, Mombacho.
New Zealand: The Great Barrier Island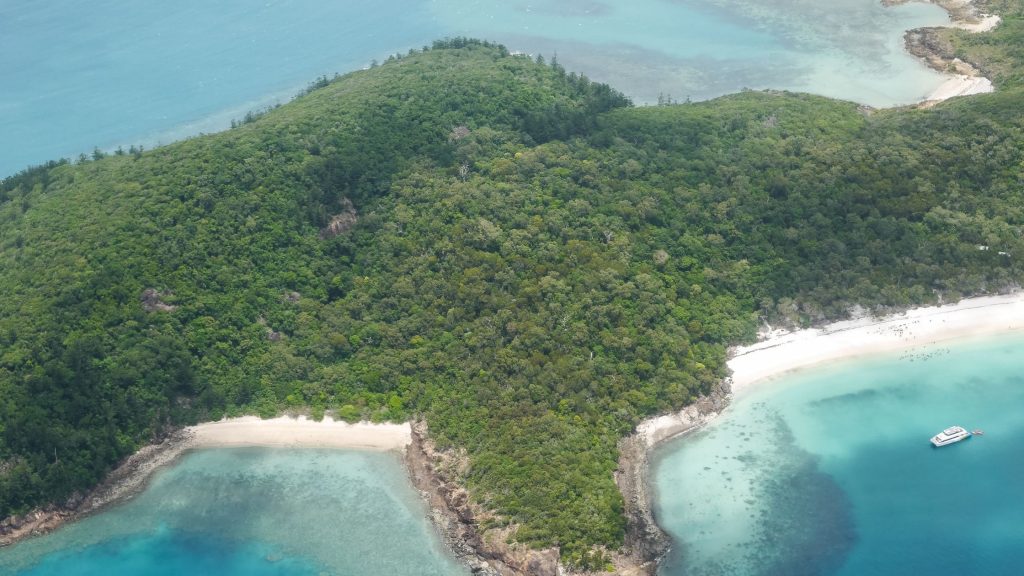 Amongst secret islands, the Great Barrier has a large size and it is off the Kiwi Coast. However, not many people visit this island which is why it has a serene environment.
Activities to do in the Great Barrier Island
Hiking via dense kauri woods and exploring jagged inlets are the activities one can do.
Modern accomodations at Oruawharo Beach House give a chance to enjoy spectacular view at Oruawharo Bay.
Soaking in Kaitoke Hot Springs can also give a sense of amusement for tourists.
Flatey Island in Iceland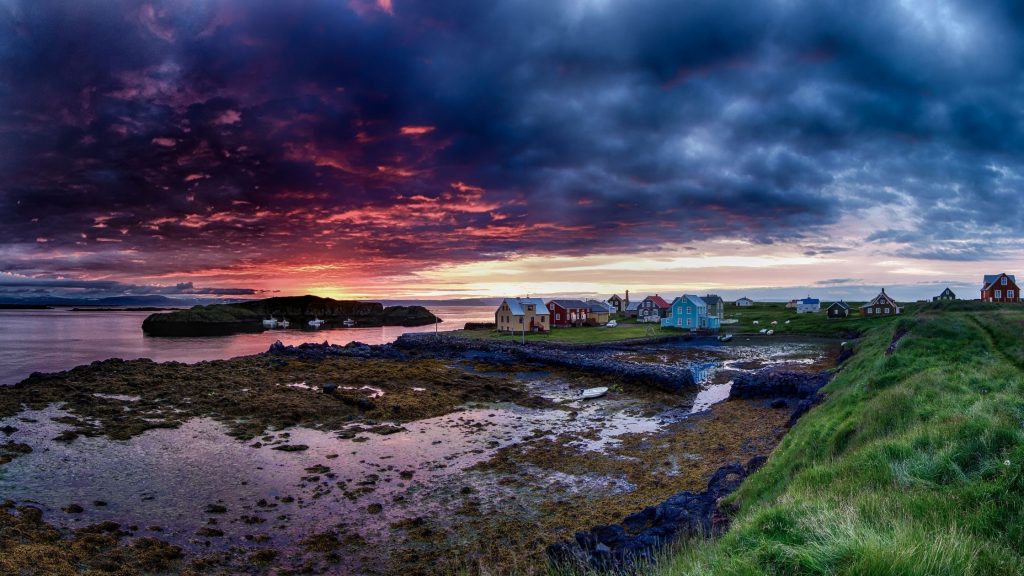 Flatley island in Iceland is yet another secret island to explore during a vacation. Its daytime extends for around 21 hours and this small island doesn't allow the entry of cars.
Hence, it is a serene place in Breiðafjörður Bay where one can easily enjoy quality time with his loved ones. For someone who loves to wander during the day, Flatley is a great choice.
Know More about Flatley:
What makes it a popular island among many secret islands are its scenic beauty and calm environment.
It has lush meadows, multicolored timber houses, and spectacular bid life to add to its scenic beauty.
Morever, tourists can enjoy Snæfellsjökull volcano within their eyes' reach.
Hotels here are designed with a Scandinavian style.
Besides, tourists can enjoy eating local & fresh seafood in many restaurants downstairs.
Gozo Island in Malta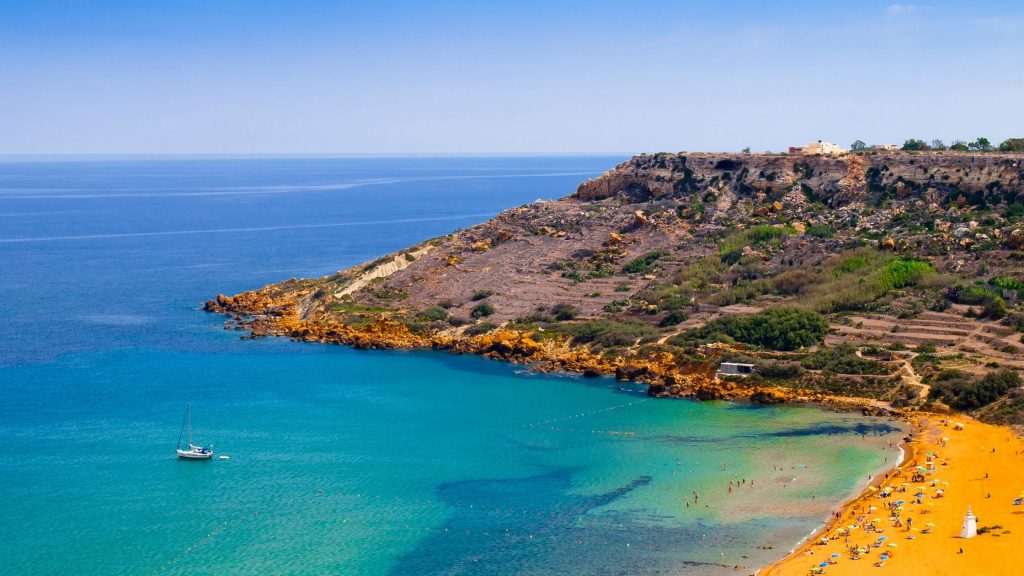 If you plan to visit secret Mediterranean islands then you can't miss Gozo island in Malta. It is a symbol of beauty that can leave anyone in a mesmerizing state. It is the same tiny Mediterranean island where Calypso kept Odysseus as a captive after the Trojan War.
What You Should Know About Gozo Island
Gozo has a beautiful landscape with a beautiful view. Rolling hills, an ancient fortress, and crumbling castle walls add to its beauty.
At a little distance, there is Dwerja Bay where one can enjoy dipping and gazing some famous limestone arch.
Visitng the old village of Xangra can give a wonderful opportunity to eat amazing food items. Fish soup, fig ice cream, and pasta with rabbit sauce are some food options at this point.
Pulau Mabul in Malaysia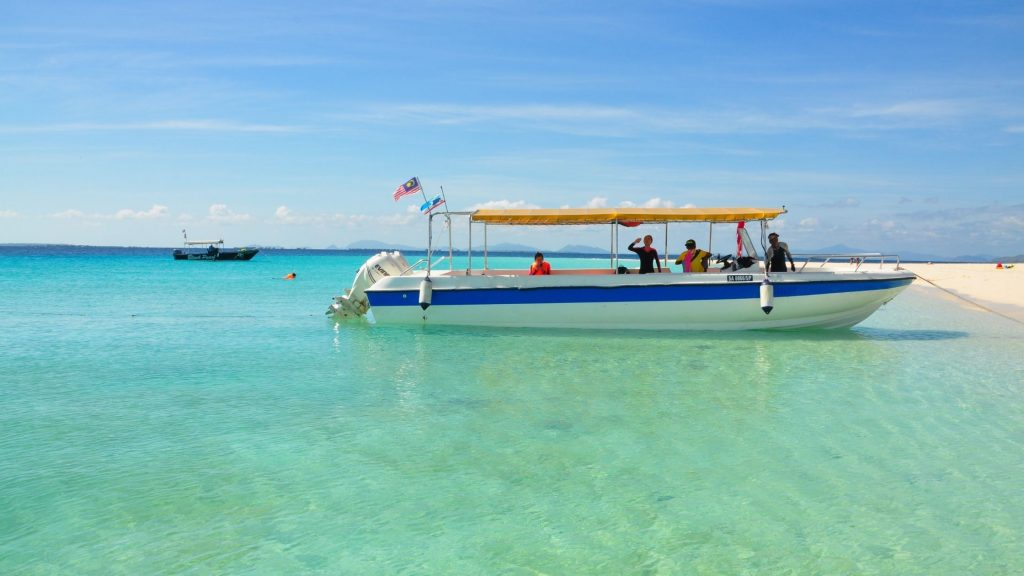 Do you want to explore exotic marine life? If so, then you must head towards Pulau Mabul which is located off the southeastern coast of Malaysia.
It is a suitable place for divers to enjoy the fresh marine environment. Moreover, tourists can enjoy sea moths, bobtail squids, and paint pot cuttlefish in this marine environment.
If you want to get a local souvenir then you should visit the Sunday market at Tawau village around Sabah.
Robinson Crusoe – An Island in Chile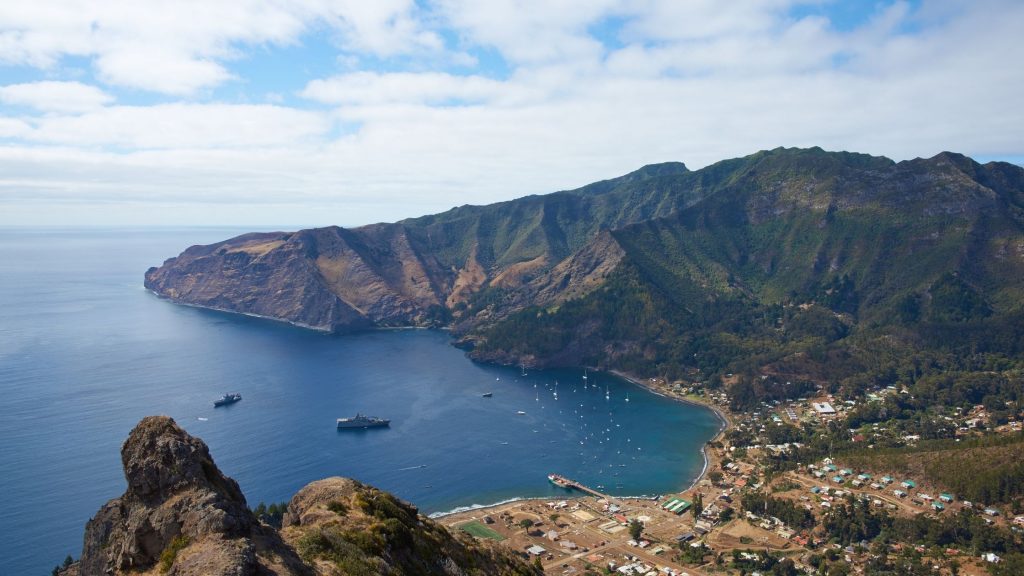 Robinson Crusoe island in Chile is just one hour's flight away in the west of Santiago. Among all the secret islands, this one has mentioned in the novel Robinson Crusoe. Besides, it is famous due to the 18th-century sailor Alexander Selkirk who was a part of a castaway at this island.
Information about Robinson Crusoe Island
There are rumors about buried treasure at this island.
Travelers need to reach here in a plane and then go for a 30-min speedboat ride to arrive at San Juan Bautista.
In the future, this island will present many amazing things such as water sports to visitors.
Sampson Cay and Exuma Cays Island in Bahamas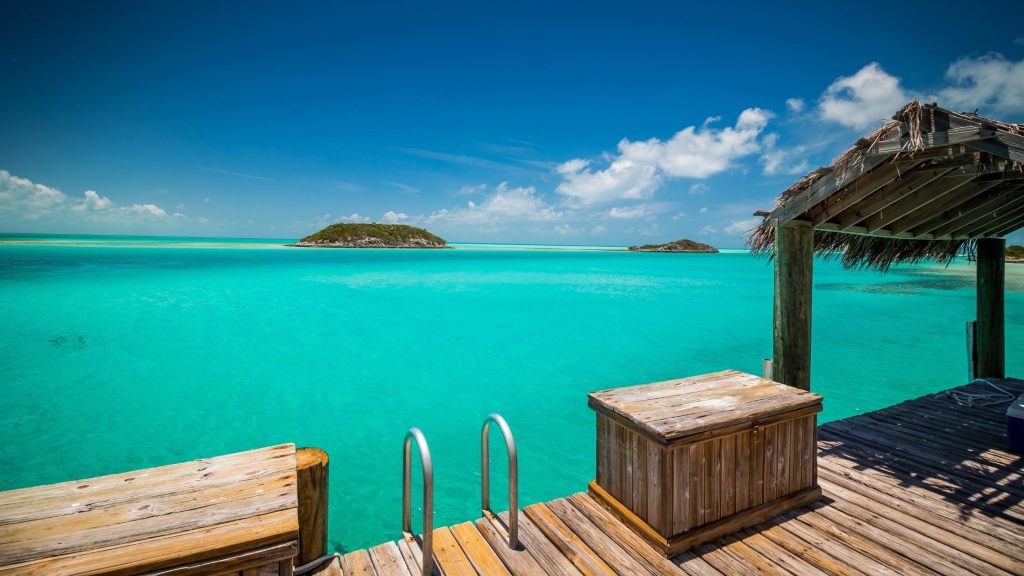 The Exuma Cays are a hub of cruisers and they enjoy protection from commercial activity since 1959. Visitors at Sampson Cay can enjoy exploring patch reefs and isolate islets.
Luxury villas with wide patios help visitors enjoy the sunset. This island can give anyone a feeling of seclusion and serenity to connect with himself.
Colonsay Island, Scotland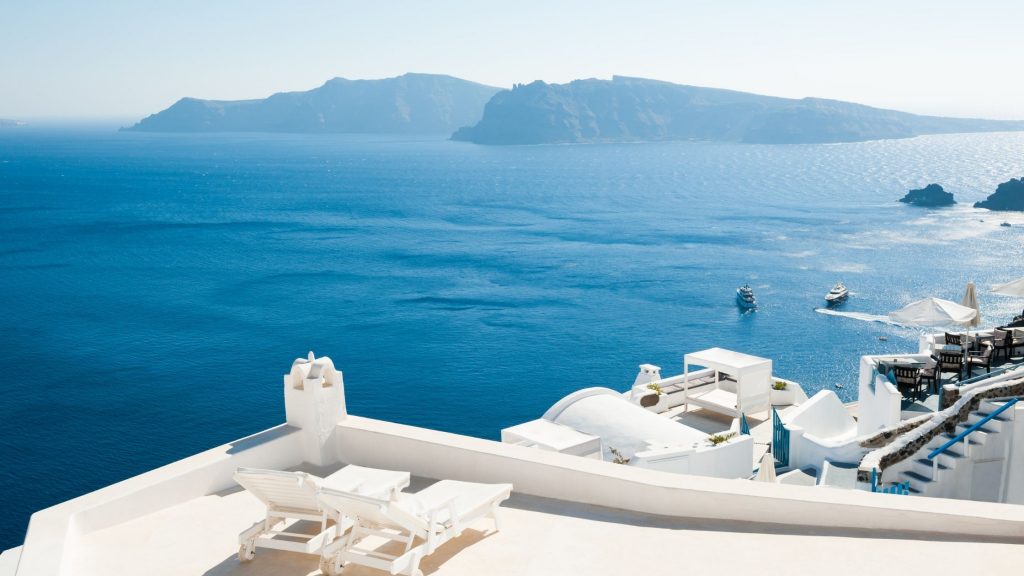 Colonsay is a Hebridean island where sheep are more in number than people. Moreover, it has diverse wildlife where one can enjoy a soothing atmosphere with his family or alone.
From the west-coast whisky town of Oban, it takes a 2 hour 20 min ferry ride to reach this secret island.
After reaching here, visitors can explore the village hall to meet locals.
Besides, people fond of dancing can enjoy watching ceilidh dance where they can enjoy a lot of gathering.
Filicudi, Sicily – Least Developed Among Secret Islands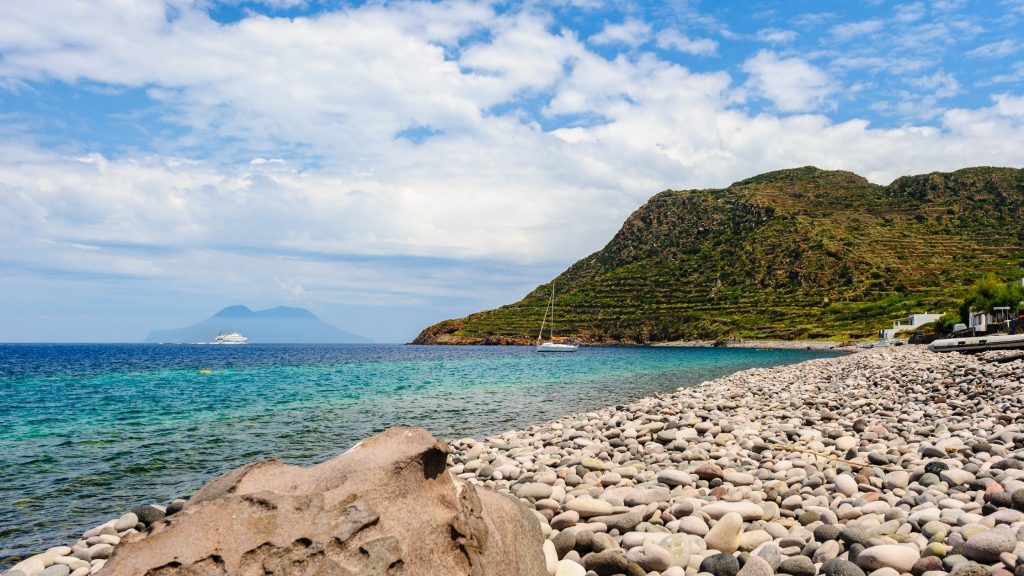 Filicudi has not undergone much development and its remote vibe & amazing volcanic landscape have gained the attention of Italians for a long time.
Like other secret islands, Filicudi has many attractive fishing villages to explore while traveling. Besides, it gives access to mountain hiking trails with amazing sea views.
Moreover, Filicudi offers pebble beaches to help tourists partake in water sports activites. Visitors can try swimming, boating, diving, snorkeling etc, to enjoy their time.
When it comes to eating, local delicious seafood with natural Aeolian wine can satiate anyone.
Final Words on Secret Islands in the World
In a nutshell, I want to conclude this subject by asking travelers to visit as many secret islands as possible. Besides giving them many life lessons, it will help them know about the world in a better way.
Every secret island mentioned above carries a story and it can inspire visitors completely. These hidden islands across the globe have many vital things to offer to visitors.
Scenic beauty, natural views, and local delicious foods are some elements that visitors can explore on their journey to these lesser-known islands.
So, if you plan your trip to explore any island, do visit any of the secret islands from the list. I can confidently say that the trip would rejuvenate the inner self of every visitor. And it will transform him into a new person with an improved perspective.